2022-2023 Applied Technology Pathway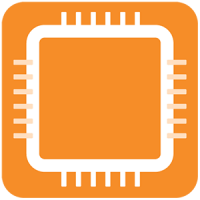 Electrician Apprenticeship Technologies: Limited Electrician Apprenticeship Technologies
Certificate of Completion
About the Program
The Limited Electrician Apprenticeship Technologies less than one-year certificate program is based on the Bureau of Labor and Industries (BOLI) Oregon State Apprenticeship Training Council and local Joint Apprenticeship Training Committee related training standards. It combines full-time, on-the-job work experience with trade-related theoretical instruction. This certificate is available only to BOLI-registered apprentices. If you are interested in becoming a registered apprentice in an Oregon state apprenticeship program, contact the Apprenticeship office at [email protected]. RCC supports the 4,000-hour BOLI-ATD trade: limited maintenance electrician.
The certificate is a credential within Rogue Community College's Electrician Apprenticeship Pathway. The pathway model provides statewide transfer opportunities, ladder-type certificates of completion, and an optional transfer path into a Bachelor of Science degree at Oregon Tech. The certificate features related training credits specific to the limited maintenance electrician trade in order to repair or install electrical wire devices according to National Electrical Code (NEC) and Oregon Specific Codes (OSC). It also provides additional access to related training courses across the state for registered apprentices with aligned program outcomes, assessments and courses.
Program Learning Outcomes
The curriculum in RCC courses is derived from a set of identified learning outcomes that are relevant to the discipline. Program Learning Outcomes for the Electrician Apprenticeship Technologies: Limited Certificate program are:
Complete 4000 hours State of Oregon-approved on-the-job-training (OJT).
Repair and install electrical wire devices according to licensure regulations to meet NEC and OSC guidelines.
Repair or install electrical wire devices according to limited licensure regulations to meet NEC and
OSC code for limited energy technician-license B, limited maintenance electrician, limited renewable energy technician, and limited residential electrician.
Complete a minimum of 288 State of Oregon-approved related training hours in the classroom.
Complete all required related training with a grade of C or better.

Entry Requirements
Students are required to complete the placement process to determine skill level and readiness in math, reading, and writing. As part of their training program, students must begin with the courses within their skill level as determined by placement scores.
Advanced Standing
Coursework from accredited colleges and universities will be accepted in accordance with college policies and approval of the department chair. Credits earned in the successful completion of Career Pathway Certificates can be applied to other certificates and degrees in the Career Pathway.
Graduation Requirements
Students must complete all courses in this program with a grade of "C" or better to receive their certificates. Certain required courses are graded on a pass/no pass basis only. A grade of "P" for these courses indicates a student earned the equivalent of a "C" or better grade. Students must also possess the appropriate Bureau of Labor and Industries Apprenticeship Certificate and be recommended by the Joint Apprenticeship and Training Committee or Trades Apprenticeship and Training Committee. This certificate does not guarantee licensure.
Related Training

Course No.
Course Title

Credits

APR127A

Apprenticeship/Electrical Theory I

4

APR127B

Apprenticeship/Electrical Theory II

4

APR127C

Apprenticeship/Electrical Theory III

4

APR227A

Apprenticeship/National Electrical Code I

4

APR227B

Apprenticeship/National Electrical Code II

4

APR227C

Apprenticeship/National Electrical Code III

4
| | |
| --- | --- |
| TOTAL PROGRAM CREDITS REQUIRED: | 24 |
For more information, contact the Apprenticeship Office.

Apprenticeship faculty and staff can also be reached by:
Phone: 541-956-7500
Email: [email protected]
Web address: www.roguecc.edu/apprenticeship
TTY: Oregon Telecom Relay Service, 711