2022-2023 Social and Behavioral Science, Education Pathway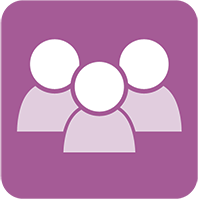 Family Support Services
Associate of Applied Science Degree
About the Program
The Family Support Services program is designed to provide pre-employment training and education for entry-level family support workers through classroom studies and practical training. Graduates may serve families as family advocates, home visitors, parent educators, or family outreach workers, among other occupations. Coursework for this program spans the disciplines of human services and early childhood development to provide a strong base for work with children and families in a variety of settings. It is designed to accommodate both full- and part-time students and those currently employed in the field. Embedded within the program is training which meets requirements for community health worker certification through the Oregon Health Authority. 
Some courses in this program may not transfer to other institutions. Students intending to transfer should seek advisor assistance to determine transferability.
Program Learning Outcomes
The curriculum in RCC courses is derived from a set of identified learning outcomes that are relevant to the discipline. Program learning outcomes for the Family Support Services Associate of Applied Science are:
Demonstrate understanding of a two-generation approach in creating healthy, stable, and attached families.
Demonstrate strategies to build positive reciprocal relationships with families as the foundation of supporting growth and development.
Develop strategies to engage families in the support of their children's developmental characteristics and needs within the context of their environment.
Participate in effective collaboration with other agencies and organizations to support and advocate for children and families.
Utilize reflective practices to apply ethical decision-making principles within the helping relationship.
Function effectively as a member of a team in providing comprehensive services for children and families.

Entry Requirements
Students are required to complete the Placement Process to determine skill level and readiness in math, reading, and writing. As part of their training program, students must begin with the courses within their skill level as determined through the Placement Process.
Students are also required to provide information regarding their measles immunization status by completing the form found on the RCC Early Childhood and Elementary Education Department website and clicking on ECEE Department Requirements.
Students must also obtain an RCC student identification card. RCC photos will be taken on a scheduled basis through Student Services. Contact Student Services for more information. Students should take their schedules to obtain an identification card. Take the identification card each time an observation is scheduled in an early childhood setting.
Many courses in this department require participation in community schools, programs, and agencies for observation and practicum experiences. Some of these sites may require a background check in order for a student to participate. Future employment serving children and families will require a background check. Students may wish to consider going through a background check process to be ready for potential observation, practicum, and employment experiences – check with an Early Childhood and Elementary Education advisor for additional information.
Advanced Standing
Coursework from accredited colleges and universities will be accepted in accordance with college policies and the Early Childhood and Elementary Education Department chair's approval. In order to ensure that coursework is current, program courses over 10 years old must be reviewed and approved by the appropriate department chair before being accepted toward core requirements. Each College Now credit student must meet with the Early Childhood and Elementary Education Department chair to determine placement.
Graduation Requirements
To graduate, students must complete all courses in this program with a grade of "C" or better. Certain prerequisite courses are graded on a pass/no pass basis only. A grade of "P" for these courses indicates a student earned the equivalent of a "C" or better grade.
This guide lays out an optimal path to graduate. Where zero credits are listed in the prerequisites, students may place into a higher-level(s) based on designated placement score(s). Note, some prerequisites may be required for graduation. Please consult an advisor with any program completion questions.
| | |
| --- | --- |
| TOTAL PROGRAM CREDITS: | 92-93 |
Program Prerequisites

Course No.
Course Title
Alternate Course(s)
Comments

CIS120

Concepts in Computing I 1

Required for graduation.

WR115

Introduction to Expository Writing

BT113

or designated placement score

MTH20

Pre-algebra

or designated placement score

Prerequisites - credits vary based on Placement Score(s):

0-9

Fall

Check in with Advisor

ECE125

Early Childhood Development

LIB127

Introduction to Academic Research

PSY101

Psychology of Human Relations

SOC243

Drugs, Crime and Addiction

CJ243

WR121

English Composition I

BT114

Term Credits:

15

Winter

ECE151

Guiding Children in Group Settings

MTH63

Applied Algebra I

BT160/
MTH60

HS155

Interviewing Theory and Techniques

winter term only

PSY201

General Psychology I

HS175

Ethics for Counselors

winter term only

Term Credits:

16

Spring

ECE275

Equity, Diversity and Inclusion in Education

SOC213

HC100

Community Health Worker

HS158

Trauma-informed Care: Theory and Practice

spring term only

PSY215

Lifespan Human Development

Term Credits:

16

Fall

Check in with Advisor

ECE258

Early Childhood Home Visitation

fall term only

HS200

Child Abuse and Neglect

fall term only

HS201

Family Dynamics

fall term only

HS210

Motivational Interviewing

fall term only

HS261C

Human Services Practicum and Seminar

total of 10 credits for completion

Term Credits:

15

Winter

ECE245

Promoting Social/Emotional Development of Young Children

ECE265

Children at Risk

HS260

Group Counseling

winter term only

HS261C

Human Services Practicum and Seminar

total of 10 credits for completion

HS266

Crisis Intervention Strategies

winter term only

Term Credits:

16

Spring

COMM218

Interpersonal Communication

COMM115, 111, 100

ECE242

Parenting Education and Family Support

spring term only

HS261D

Human Services Practicum and Seminar

total of 10 credits for completion

HE250

Personal Health

HPE295

Term Credits:

14
1 Approved Computer Information Science or Computer Science course, CIS120 or above, or documented computer proficiency within the past ten years.
For more information, contact the Family Support Services Department.

Family Support Services Department faculty and staff can also be reached by:
Phone: 541-956-7500
Email: [email protected]
Web address: www.roguecc.edu/ecee
TTY: Oregon Telecom Relay Service, 711