2022-2023 Health Professions, Public Safety Pathway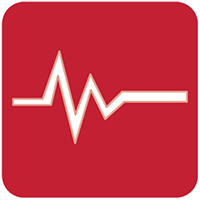 Basic Health Care
Certificate of Completion
About the Program
The Basic Health Care Certificate prepares students for work in entry-level positions in the health care industry. Students will gain knowledge and skills required to meet workforce requirements while fulfilling prerequisites to limited entry specialty programs within Allied Health such as Pharmacy Technician and Medical Assistant, which are in high demand in our region. This program is targeted for high school students and returning adult learners who are considering a career in healthcare to help guide interests and learn basic skills such as medical terminology and introduction to human body systems.  
Program Learning Outcomes
The curriculum in RCC courses is derived from a set of identified learning outcomes that are relevant to the discipline. Program learning outcomes for the Basic Health Care Certificate of Completion are:
Describe medical terminology used in various healthcare environments.
Identify basic human body function.
Match natural abilities and interests with attributes and requirements for success in healthcare careers in order to identify and pursue potential career pathways.
Entry Requirements
Students are required to complete the Placement Process to determine skill level and readiness in math, reading, and writing. As part of their training program, students must begin with the courses within their skill level as determined through the Placement Process.
It is important that students work closely with an advisor to select courses appropriate to their career goals. Students who are enrolled in the Basic Health Care certificate are not given advanced placement into limited-entry programs.
Advanced Standing
Coursework from accredited universities will be accepted in accordance with college policies and the program director's approval. In order to ensure that coursework is current, program courses over five years old must be reviewed and approved by the program director before being accepted toward core requirements. Each College Now credit student must meet with the director to determine placement.
Graduation Requirements
Students completing the required credits in this program with a grade of "C" or better will receive their certificates. Certain prerequisite and required courses are graded on a pass/no pass basis only. A grade of "P" for these courses indicates a student earned the equivalent of a "C" or better grade.
This guide lays out an optimal path to graduate. Where zero credits are listed in the prerequisites, students may place into a higher-level(s) based on designated placement score(s). Note, some prerequisites may be required for graduation. Please consult an advisor with any program completion questions.
| | |
| --- | --- |
| TOTAL PROGRAM CREDITS | 23-29 |
Prerequisites

Course No.
Course Title
Credits

CIS_____

Approved Computer Information Science or Computer Science course, CIS120/CS120 or above, or documented computer proficiency within the past ten years

0-2

MTH20

Pre-Algebra or higher-level math or
designated placement score

0-4

RD90/WR90

College Reading/Fundamentals of Composition or WR91 Fundamentals of Academic Literacy (WR91 substitutes for both RD90 and WR90) or designated placement score

0-8

Total Prerequisite Credits

0-14

Required Courses

WR115

Introduction to Expository Writing or BT113 Business English I or higher-level composition course

3-4

AH100

Medical Terminology: Introduction

3

BI100SB

Biology of Human Body Systems 1

3

CG155

Exploring Careers in Health Care

3

BT101

Human Relations in Organizations or PSY101 Psychology of Human Relations

3

HE252

First Aid/CPR or HE112 Emergency First Aid AND HE261 CPR/Basic Life Support Provider

2-3
Electives

Any combination of 6-10 credits from the courses listed below will meet program requirements.
Additional coursework is required beyond Basic Health Care certificate courses to complete expanded certificate or degree programs.

Course No.

Course Title

Credits

AH22

Healthcare Calculations

3

AH105

Communication and Professional Behavior

3

AH107

Electrocardiograms (ECG) for Medical Assistants


2

AH108

Introduction to Pharmacology for Medical Assistants



2

AH123

Legal and Ethical Issues for Medical Personnel

2

EMS165

Introduction to Pharmacology for Health Occupation

2

HC100

Community Health Worker

6

HE250

Personal Health

3

LIB127

Introduction to Academic Research

1

SOC230

Introduction to Gerontology

4

SOC243/CJ243

Drugs, Crime and Addiction

4
1 Students who have completed either BI121 and BI122 or BI231, BI232 and BI233 (the entire sequence of either series) with an equivalent "C" or better grade do not need to take BI100SB.
For more information, contact the Allied Health Occupations Department.

Phone: 541-956-7500
Email: [email protected]
Web address: www.roguecc.edu/alliedhealth
TTY: Oregon Telecom Relay Service, 711