2022-2023 Business Pathway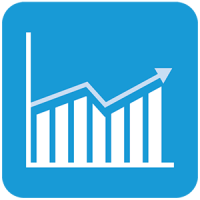 Business Assistant: Retail Sales and Service
Career Pathway Certificate
About the Program
The Retail Sales and Service Career Pathway two- to three-term certificate prepares students for entry-level positions in the field of retailing, sales, and merchandising. Courses included in this pathway can be applied toward completion of the one-year Business Assistant certificate and the Associate of Applied Science in Business Technology degree. This program can be completed entirely through online delivery.
Program Learning Outcomes
The curriculum in RCC courses is derived from a set of identified learning outcomes that are relevant to the discipline. Program learning outcomes for the Business Assistant Retail Sales and Service Career Pathway Certificate are:
Business Communication


Develop professional communication methods that are appropriate to business situations.

Technology


Use technology to assist with business operations.

Entry Requirements
Students are required to complete the Placement Process to determine skill level and readiness in math, reading, and writing. As part of their training program, students must begin with the courses within their skill level as determined through the Placement Process.
Advanced Standing
Coursework from accredited colleges and universities will be accepted in accordance with college policies and the Business Technology Department chair's approval. In order to ensure that coursework is current, program courses over 10 years old must be reviewed and approved by the appropriate department chair before being accepted toward core requirements. Students must complete coursework in their major at a "C" or better level before proceeding to advanced coursework. High school College Now credit will be accepted in accordance with the current articulation agreement.
Credits earned in the successful completion of Career Pathway Certificates can be applied to other certificates and degrees in the Career Pathway. For more information, speak to a program advisor.
Completion Requirements
Students must complete all courses in this program with a grade of "C" or better to receive their pathways certificate. Certain prerequisite courses are graded on a pass/no pass basis only. A grade of "P" for these courses indicates a student earned the equivalent of a "C" or better grade.
This guide lays out an optimal path to graduate. Where zero credits are listed in the prerequisites, students may place into a higher-level(s) based on designated placement score(s). Note, some prerequisites may be required for graduation. Please consult an advisor with any program completion questions.
| | |
| --- | --- |
| TOTAL PROGRAM CREDITS: | 33 |
Program Prerequisites

Course No.
Course Title
Alternate Course(s)
Comments

MTH20

Pre-algebra

or designated placement score

RD90

College Reading

WR91

or designated placement score, WR91 fulfills RD90/WR90

WR90

Fundamentals of Composition

WR91

or designated placement score, WR91 fulfills RD90/WR90

Prerequisites - credits vary based on Placement Score(s):
0-12

Fall

Check in with Advisor

BA131

Introduction to Business Computing

BT113

Business English I 1

BT101

Human Relations in Organizations

BT160

Business Math

Term Credits:
15

Winter

BT114

Business English II 1

BT121

Digital Marketing and e-Commerce

BT178

Customer Service

Term Credits:
11

Spring

BA101

Introduction to Business

BA238

The Art of Selling

Term Credits:
7
1 Students who have successfully completed the 3-credit versions of BT113 and BT114 will have met the requirement, but will need at least 33 applicable business credits to receive this certificate.
For more information, contact the Business Technology Department.

Business Technology Department faculty and staff can also be reached by:
Phone: 541-956-7500
Email: [email protected]
Web address: www.roguecc.edu/business
TTY: Oregon Telecom Relay Service, 711