2022-2023 Health Professions, Public Safety Pathway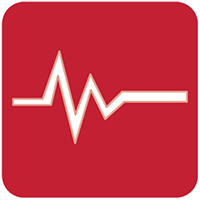 Pharmacy Technician
Certificate of Completion
About the Program
The Pharmacy Technician two-term certificate program prepares students for work in entry-level positions in hospitals and retail pharmacy settings. Students will learn to prepare prescription orders under the supervision of a licensed pharmacist, perform applicable pharmacy calculations, and comply with federal and state regulatory agency laws and regulations. Upon completion of this program students will be able to perform all the duties required in any pharmacy practice setting. Students completing this program will be prepared to take the national Certified Pharmacy Technician (CPhT) exam.
Program Learning Outcomes
The curriculum in RCC courses is derived from a set of identified learning outcomes that are relevant to the discipline. Program learning outcomes for the Pharmacy Technician Certificate of Completion program are:
Perform accurate pharmacy calculations and proficiently apply computer skills, record keeping and billing in adherence to industry regulations.
Accurately prepare, label, and package medications while working under the supervision of a licensed pharmacist.
Apply verbal, nonverbal, and written communication principles and skills effectively and compassionately within a team setting.
Uphold legal and ethical standards and confidentiality for patient privacy.
Demonstrate professionalism through acceptable attitude, organization and time management skills, and attire.
Entry Requirements
Students are required to complete the Placement Process to determine skill level and readiness in math, reading, and writing. As part of their training program, students must begin with the courses within their skill level as determined through the Placement Process.
Prior to placement in a practicum, students must complete:
specific health and immunization requirements, as required by the practicum facility;
a criminal background check; and
a drug screening (including an associated fee).
For more information:
Advanced Standing
Coursework from accredited colleges and universities will be accepted in accordance with college policies and the program coordinator's recommendation. In order to ensure coursework is current, program courses over seven years old must be reviewed and approved by the appropriate program coordinator before being accepted toward core requirements. College Now credit earned in conjunction with local high schools will be accepted in accordance with the current agreement.
Graduation Requirements
These requirements apply only to students admitted to the program during the current academic year. Students contemplating admission in a later year may have different requirements and must obtain the graduation guide or catalog for that year. Students must complete all courses on this graduation guide with a grade of "C" or better to continue in and complete the program and receive their certificates. If certain required courses are graded only on a pass/no pass basis, a grade of "P" for these courses indicate a student earned the equivalent of a "C" or better grade.
This guide lays out an optimal path to graduate. Where zero credits are listed in the prerequisites, students may place into a higher-level(s) based on designated placement score(s). Note, some prerequisites may be required for graduation. Please consult an advisor with any program completion questions.
Program Prerequisites

Course No.
Course Title
Alternate Course(s)
Comments

BT113

Business English I

WR115

or designated placement score

MTH20

Pre-Algebra

or designated placement score

CIS120

Concepts in Computing I 1

HE252

First Aid/CPR 2

or HE112 and HE261 or Instructor Permission

Prerequisites - credits vary based on Placement Score(s):
0-13

For more information go to www.roguecc.edu/alliedHealth

Term 1

Check in with Advisor

AH22

Healthcare Calculations

AH100

Medical Terminology: Introduction

can be taken outside of cohort

AH202

Infection Control for the Healthcare Professional

AH150

Introduction to Practicum and Seminar

BI100SB

Biology of Human Body Systems 3

can be taken outside of cohort

PRX101

Pharmacy Technician I

Term Credits:

17

Term 2 4

Check in with Advisor

AH105

Communication and Professional Behavior

AH123

Legal and Ethical Issues for Medical Personnel

AH165

Introduction to Pharmacology for Pharmacy Technicians

AH170PRX

Pharmacy Technician Practicum

PRX102

Pharmacy Technician II

Term Credits:
14
1 Approved Computer Information Science or Computer Science course, CIS120/CS120 or above, or documented computer proficiency within the past ten years.
2 See program advisor if you have American Heart Association (AHA) BLS Provider certification. AHA must remain current for the duration of the program.
3 Students who have completed either BI121 and BI122 or BI231, BI232, and BI233 (the entire sequence of either series) with an equivalent "C" or better grade do not need to take BI100SB.
4 Successful completion of all prior program courses is required before advancement.
For more information, contact the Allied Health Occupations Department.

Allied Health Occupations faculty and staff can also be reached by:
Phone: 541-956-7500
Email: [email protected]
Web address: www.roguecc.edu/AlliedHealth/prx
TTY: Oregon Telecom Relay Service, 711