2022-2023 Social and Behavioral Science, Education Pathway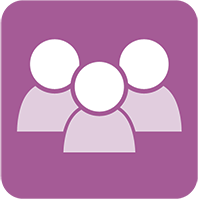 Early Childhood Education
Certificate of Completion
About the Program
The Early Childhood Education four-term certificate program prepares students to work with young children from birth through 8 years of age and their families in a variety of settings including child care centers, family child care, preschools, Head Start, school age programs, home visiting, and parent education. It is planned to accommodate both full- and part-time students including those currently employed in the field.
The program has as its basis preparation for the Child Development Associate (CDA) credential. Students may choose to complete the CDA assessment process and be eligible for entry-level jobs at that point. The CDA preparation courses serve as the foundation of the core coursework for the Early Childhood Education certificate, a one-year certificate which prepares students to work as teacher assistants or teachers in child care programs, Head Start, or other early childhood settings.
For the corresponding relationship of the Early Childhood Education coursework to the Oregon Registry: go to Oregon Center for Career Development in Childhood Care and Education and click on Rogue Community College.
Program Learning Outcomes
The curriculum in RCC courses is derived from a set of identified learning outcomes that are relevant to the discipline. Program learning outcomes for the Early Childhood Education Certificate of Completion are: :
Design strategies that promote child development for ages birth through age 8 across developmental domains relevant to the child's relational and cultural environments.

Generate strategies that build and sustain family and community partnerships, reflecting the complex characteristics of children's families and communities to support successful early childhood outcomes.

Describe developmentally, culturally, and linguistically appropriate teaching practices for children ages birth through age 8.

Utilize child observation to assess and plan for individual developmental strengths and needs.

Participate in and examine one's role as a professional in the early childhood field.

Entry Requirements
Students are required to complete the Placement Process to determine skill level and readiness in math, reading, and writing. As part of their training program, students must begin with the courses within their skill level as determined through the Placement Process.
Students are also required to provide information regarding their measles immunization status by completing the form found on the RCC Early Childhood and Elementary Education Department website and clicking on ECEE Department Requirements. Completed forms must be submitted to a department secretary.
Students must also obtain an RCC student identification card. RCC photos will be taken on a scheduled basis through Student Affairs. Contact Student Affairs for more information. Students should take their schedules to obtain an identification card. Take the identification card each time an observation is scheduled in an early childhood setting.
Many courses in this department require participation in community schools, programs, and agencies for observation and practicum experiences. Some of these sites may require a background check in order for a student to participate. Future employment serving children and families will require a background check. Students may wish to consider going through a background check process to be ready for potential observation, practicum, and employment experiences – check with an ECEE advisor for additional information.
For some classes, early childhood education students are required to use the Redwood Early Childhood Center, which is a Head Start site. Therefore, all students in the Early Childhood Education program must obtain prior clearance from Head Start. The process for doing this is on the Southern Oregon Head Start website, www.socfc.org. Click on "Volunteer" and then on "Download Volunteer Packet." Required paperwork must be completed before observing or participating at a Head Start site.
Advanced Standing
Coursework from accredited colleges and universities will be accepted in accordance with college registration policies and the Early Childhood Education Department chair's approval. In order to ensure that coursework is current, program courses over 10 years old must be reviewed and approved by the appropriate department chair before being accepted toward core requirements. Each College Now credit student must meet with the department chair to determine placement.
Credits earned in the successful completion of Career Pathway Certificates can be applied to other certificates and degrees in the Career Pathway. For more information, speak to a program advisor.
Graduation Requirements
Students completing the required credits in this program with a grade of "C" or better will receive their certificates. Certain required courses are graded on a pass/no pass basis only. A grade of "P" for these courses indicates a student earned the equivalent of a "C" or better grade.
This guide lays out an optimal path to graduate. Where zero credits are listed in the prerequisites, students may place into a higher-level(s) based on designated placement score(s). Note, some prerequisites may be required for graduation. Please consult an advisor with any program completion questions.
| | |
| --- | --- |
| TOTAL PROGRAM CREDITS: | 48-49 |
Program Prerequisites

Course No.
Course Title
Alternate Course(s)
Comments

CIS120

Concepts in Computing I 1

Required for graduation.
WR90

Fundamentals of Composition

WR91

or designated placement score, WR91 fulfills RD90/WR90


RD90

College Reading

WR91

or designated placement score, WR91 fulfills RD90/WR90


MTH20

Pre-algebra

or designated placement score

Prerequisites - credits vary based on Placement Score(s):
0-14

Fall

Check in with Advisor

ECE125

Early Childhood Development

ECE126

Early Childhood Education Best Practices

ECE136

Early Childhood Education: A Professional Overview

ECE152

Fostering Creativity

fall term only

ECE154

Children's Literature and Literacy

fall term only

Term Credits:
15

Winter

ECE135

Applied Child Development

ECE151

Guiding Children in Group Settings

ECE163

Preschool/Primary Development

WR115

Introduction to Expository Writing

BT113

or higher-level composition

ECE175

Developmentally Appropriate Practices

Term Credits:
15

Spring

ECE161

Infant/Toddler Development

MTH63

Applied Algebra I 2

BT160/MTH60

or higher-level Math course

ECE246

Child, Family and Community

ECE266

Spanish for Early Childhood/Elementary Professionals

ED170

Introductory Practicum

total of 2 credits for completion (1 credit per term)

Term Credits:
14

Summer

PSY101

Psychology of Human Relations

ED170

Introductory Practicum

total of 2 credits for completion (1 credit per term)

Term Credits:
4
1 Approved Computer Information Science or Computer Science course, CIS120/CS120 or above, or documented computer proficiency within the past ten years.
2 Or higher-level math as designated by placement score or MTH60 Fundamentals of Algebra I (MTH105 or higher recommended for transfer).
For more information, contact the Early Childhood Elementary Education Department.

Early Childhood Elementary Education Department faculty and staff can also be reached by:
Phone: 541-956-7500
Email: [email protected]
Web address: www.roguecc.edu/ecee
TTY: Oregon Telecom Relay Service, 711