2022-2023 Applied Technology Pathway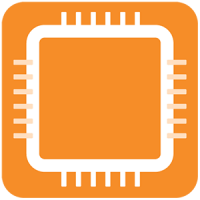 Renewable Energy Technician
Certificate of Completion
About the Program
The Renewable Energy Technician four-term certificate program is designed for students seeking entry-level positions in renewable energy manufacturing, installation, site evaluation, and service industries. Typical occupations include those of renewable energy technician, solar PV racking installer, energy system site evaluator, manufacturing technician, or limited energy auditor.
The program emphasizes green technologies, electronics fundamentals, practical troubleshooting and systems site evaluation and design. Technical courses involve extensive lab work using solar photo-voltaic panels, wind and hydro generators, chargers, batteries, inverters, and industry standard test equipment to design, build and test systems. Site evaluation training for system efficiencies and cost analysis is accomplished through hands-on use of specialized equipment and software. The certificate also helps prepare students for the entry-level North American Board of Certified Energy Practitioners (NABCEP) industry certification test.
Program Learning Outcomes
The curriculum in RCC courses is derived from a set of identified learning outcomes that are relevant to the discipline. Program learning outcomes for electronics technology programs are:
Identify and solve real-world problems through the application of electronics theory and concepts.

Calibrate, test, and repair analog and digital circuitry using industry standard test equipment.

Organize, interpret, and use technical information and documentation.

Communicate effectively across a variety of audiences: technicians, engineers, management and customers.

Function collaboratively as a member of a team to achieve specified and measurable results.

Demonstrate flexibility, adaptability, and time management skills commensurate with industry productivity needs.

Demonstrate the ability to adhere to personal and industry safety standards.
Entry Requirements
Students are required to complete the Placement Process to determine skill level and readiness in math, reading, and writing. As part of their training program, students must begin with the courses within their skill level as determined through the Placement Process.
Advanced Standing
Coursework from accredited colleges and universities will be accepted in accordance with college policies and the Electronics Technology department chair's recommendation. In order to ensure that coursework is current, program courses over three years old must be reviewed and approved by the appropriate department chair before being accepted toward core requirements. Official transcripts must be filed with the Enrollment Services office and the Electronics Technology Department.
Graduation Requirements
Students must complete all courses in this program with a grade of "C" or better to receive their certificates. Certain required courses are graded on a pass/no pass basis only. A grade of "P" for these courses indicates a student earned the equivalent of a "C" or better grade.
---
| | |
| --- | --- |
| TOTAL PROGRAM CREDITS: | 49-53 |
Program Map
This guide lays out an optimal path to graduate. Where zero credits are listed in the prerequisites, students may place into a higher-level(s) based on designated placement score(s). Note, some prerequisites may be required for graduation. Please consult an advisor with any program completion questions.
Program Prerequisites

Course No.
Course Title
Credits
Alternate Course(s)
Comments

CIS120

Concepts in Computing I 1

0-2

MTH20

Pre-algebra

0-4

or designated placement score

RD90

College Reading

0-4

WR91

WR91 fulfills RD90/WR90

WR90

Fundamentals of Composition

0-4

WR91

WR91 fulfills RD90/WR90

Prerequisites - credits vary based on Placement Score(s):

0-14

Term 1

EET113

Exploration of Alternative Energies

3

EET125

Electronics Fundamentals I (DC)

6

MTH63

Applied Algebra I

4

MTH60

or higher-level math

Term Credits:

13

Term 2

EET118

Introduction to Renewable Energy Systems

5

EET129

Introduction to Embedded Systems

3

WR115

Introduction to Expository Writing

3-4

WR121

LIB127

Introduction to Academic Research

1

Term Credits:

12-13

Term 3

EET120

Renewable Energy Systems (RES) Site Analysis and Design

4

EET126

Electronics Fundamentals II (AC)

6

PSY101

Psychology of Human Relations

3

BT101

Term Credits:

13

Term 4

EET121

NABCEP Entry-level Preparation

2

EET130

Digital Fundamentals I

6

HE112

Emergency First Aid

1

EET127

Exploring the Raspberry Pi

2-5

or approved program elective (credits vary by course)

Term Credits:

11-14
Approved Program Electives

(2-5 credits required)

Course No.
Course Title
Credits

CIS125

Any computer applications course, CIS125 or above

variable

EET104

Fundamentals of Manufacturing Electronics

4

EET127

Exploring the Raspberry Pi

3

EET131

Digital Fundamentals II

5

EET180

Cooperative Work Experience/Electronics

1-5

GS104

Physical Science with lab

4
1Approved Computer Information Science or Computer Science course, CIS120/CS120 or above, or documented computer proficiency within the past ten years. Required for graduation.

For more information, contact the Electronics Technology Department.

Electronics Technology Department faculty and staff can also be reached by:
Phone: 541-956-7500
Email: [email protected]
Web address: www.roguecc.edu/electronics
TTY: Oregon Telecom Relay Service, 711