Sheet Metal Worker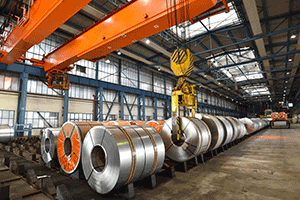 Trade Coordinator: Andie Anderson
Open Announcements for Applications
SOUTH CENTRAL OR SHEET METAL JATC (MA# 5006)
Date of Notice: March 1, 2023
Open announcements will be made available to the public 30 days before applications are accepted.
Information will be released, at least, semiannually.
Reminders and Next Steps
Applications can be picked up from the opening date until the closing date, they are not available outside of that window of time.
Applications can be picked up at a specific place and at a set time and day during the open application period.
Applications will need to be completed and have copies of all required minimum qualifications met attached.
After the closing date for the application process, all applicants that have met minimum qualification.
Completed applications that meet minimum requirements will be placed in a lottery for ranking in pool of eligible applicants.
It is at this point that an applicant will receive a letter where they placed on the list, or reasons as to why they may not have made it on the list.
The Training Program
See what courses are needed to complete a Sheet Metal Apprenticeship at RCC on our Program Maps:
The total amount of on-the-job training hours are 7,200

2,150 in Fabrication and Assembly
3,150 in Installation and/or Erection
900 in Layout
And, 1,000 miscellaneous hours

189 hours of related classroom training is required every year an apprentice is registered in the program
Some courses include:

Shop Math
Blueprint Reading/Sketching
Duct Design
Welding
Among others
Minimum Requirements:
18 years or older
High School Diploma or GED
Completion of one year of high school algebra/integrated math 2 or equivalent post high school algebra course(s) with grade "C" or better, or an equivalent post high school placement test or NCRC (National Career Readiness Certificate) with a score or higher on each of the following assessments:

Applied mathematics
Reading for information
Locating information
---