Boiler Operator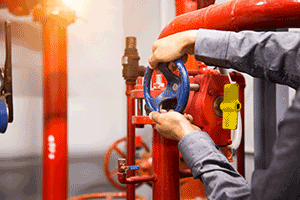 Trade Coordinator: Andie Anderson
Job Description
Boiler Operators regulate, repair and maintain boilers in factories and industrial manufacturing facilities and schools as well as other industries.
Qualifications
High School Diploma or GED®
Must be at least 18 years of age
Local apprenticeship committee may require additional qualifications.
Training Requirements
See what courses are needed to complete a Boiler Operator Apprenticeship at RCC on our Program Maps:
Working Conditions
The work is done primarily indoors, but often requires climbing, working on ladders, and operating mechanical lifts.
Average Journey Pay
$21.16 per hour
Recommended High School or College Courses
Related Training
The apprenticeship agreement combines both the on-the-job experience and classroom related training instruction over a period of two years. A minimum of 144 hours of related training per year is required along with 4,000 hours of on the job training.
Visit the following links for further information:
---