HVAC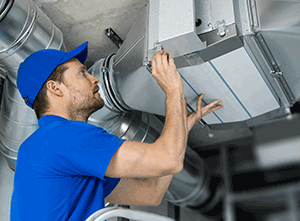 Trade Coordinator: Andie Anderson
Open Announcements for Applications
Rogue Valley HVAC/R JATC (MA# 5022)
Date of Notice: February 17, 2023
Application Process
The JATC opens for applications (every other year) and/or when the pool of eligible apprentices falls below a certain number.
An open announcement will be issued 30 days in advance to the public releasing dates for accepting new applications.
A specific time and place to apply will be noted on the open announcement and the application period will be open for 10 days.
Reminders and Next Steps
When there is an open announcement pick up an application and review the packet to ensure interest in the program.
Be sure to sign the "Application Log."
Return completed application with copies of documentation of all minimum requirements (incomplete applications will not be considered).
Selection of apprentices will be done by random selection/drawing.
The Training Program
See what courses are needed to complete an HVAC Apprenticeship at RCC on our Program Maps:
Term of apprenticeship is 8,000 hours of on-the-job training.
Related training hours in the classroom are a total of 576 hours.
Examples of some Work Processes that will be learned are:

Installation and service of HVAC/R
Piping, brazing, and soldering
Limited energy installations, including cables and supports, wire pulling, etc.
Trouble shooting and maintenance
Many other topics
Minimum Requirements:
At least 18 years of age
High School Diploma or GED®
Completion of one year of high school algebra/integrated math 2 or equivalent post high school algebra course(s) with grade "C" or better, or an equivalent post high school placement test.
---