Millwright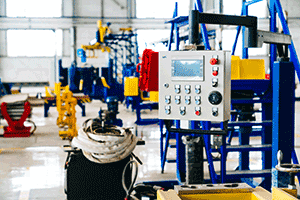 Trade Coordinator: Andie Anderson
Job Description
Millwrights install and maintain conveyer systems, escalators, giant electrical turbines and generators. They also maintain machinery in factories and carry out precision work in manufacturing plants.
Qualifications
High School Diploma or GED®
Minimum of one year of high school algebra with a grade of 'C' or better (or equivalent)
Must be at least 18 years of age
Local apprenticeship committee may require additional qualifications.
The Training Program
See what courses are needed to complete a Millwright Apprenticeship at RCC on our Program Maps:
Working Conditions
Millwrights usually work indoors on installation and maintenance work. Duties can also involve working on the outside of buildings and other structures. The working environment can often be noisy.
Average Journey Wage
$23.19 per hour
Recommended High School or College Courses:
---
Related Training
The apprenticeship agreement combines both the on-the-job experience and classroom related training instruction over a period of four years. A minimum of 144 hours of related training per year is required.
---
Visit the following links for further information:
---