"Fix Your Content Day" RCC Competition Results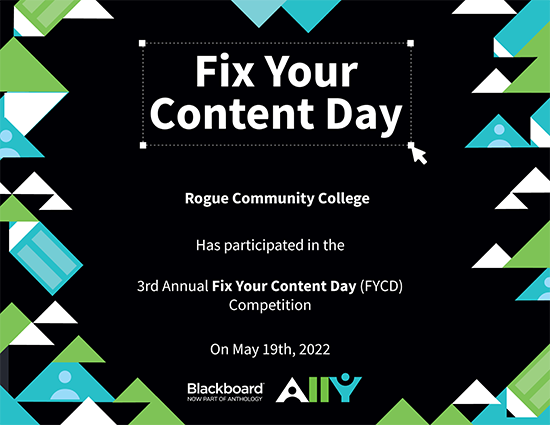 The departments below increased their accessibility scores by the percentage listed.
Emergency Services: Over all 67% up 32%
Human Services/Social Science: Over all 81% and 67% up 18.5% combined
Computer Information Systems: Over all 75% up 6%
Electronics: Over all 70% up 4%
Humanities: Over all 71% up 3%
---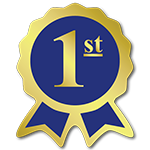 Department First Place
Emergency Services!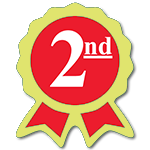 Department Second Place
Social Science/Human Services!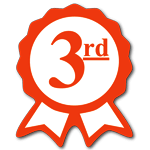 Department Third Place
Computer Information Science
---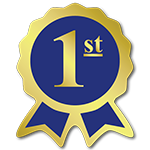 Individual Winner with Highest Percentage Increase
Alan Jackson!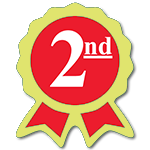 Individual Winner with 2nd Highest Percentage Increase
Lutz Kramer!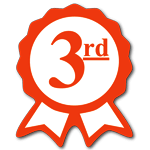 Individual Winner with 3rd Highest Percentage Increase
Jim Shaw!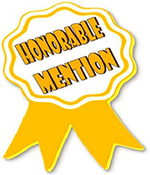 Honorable Mentions!
Ryan Maple (99%) and Mary Woodman (99%)!
FYCD Top courses by Department
Allied Health
AH 105 R1 Communication and Professional Behavior (J. Toledo) 84% up 8%
AH 171MAP R1 Medical Assistant Practicum (J. Toledo) 67% up 10%
DA 153 R1 Practicum and Seminar in Dental Assisting II (C. Mons) up 10%
Business Technology
BA 109 (Parent) Ready, Set, Work: Techniques for Landing A Job (J. Hoeber) 72% up 15%
BA 131 (Parent) Introduction to Business Computing (R. Bagwell) 78% up 16%
BA 218 01 Personal Finance (R. Bagwell) 73% up 40%
BT 113 01 Business English I (J. Hoeber) 87% up 10%
Computer Information Systems
Individual Winner with Highest Percentage Increase!
CIS 240LX 01 Advanced Operating Systems - Linux (A. Jackson) 92% up 74%
CIS 120 03 Concepts in Computing I (S. Norwood) 97% up 35%
CIS 120 02 Concepts in Computing I (A. Jackson)  97% up 18%
CIS 120 R1 Concepts in Computing I (A. Jackson) 97% up17%
CIS 125V 01 Visio (A. Jackson) 93% up 58%
CIS125SS/BA285 (Parent) Advanced Business Applications: Excel (K. Johnson)  90% up 29%
CIS 140 01 Introduction to Operating Systems (A. Jackson) 93% up 11%
CIS 240 01 Advanced Operating Systems (A. Jackson) 95% up 41%
CIS 284 01 Network Security Fundamentals (A. Jackson) 97% up 16%
CIS 285 01 Network Security II (A. Jackson) 97% up 21%
Early Childhood
ECE 242 R1 Parenting Education and Family Support (F. Elworthy) up 17%
ECE 248 01 Children with Disabilities and Their Families (B. Mendoza-Moore) 80% up 9%
ECE 161 01 Infant/Toddler Development (B. Mendoza-Moore) 69% up 5%
Electronics
EET 215 (Parent) Operational Amplifiers and Linear Integrated Circuits (D. Mckeen) 74% up 33%
Emergency Services 1st Place
Individual Winner with 3rd Highest Percentage Increase
EMS 160 R1 Electrocardiogram (ECG) Interpretation (J. Shaw) 96% up 62%
EMS 165 R1 Introduction to Pharmacology for Health Occupation (J. Shaw) 90% up 61%
EMS 213 R1 Advanced EMT Intermediate - Part III (J. Shaw) 90% up 62%
ES 132 R1 Emergency Medical Technician - Part II (J. Shaw) 92% up 61%
ES 205 R1 Crisis Intervention and Management for Emergency Services Workers (J. Shaw) 88% up 52%
Human Development
CG 147 01 Decision Making (K. Kowalski) 54% up 5%
Humanities
Individual Winner with 2nd Highest Percentage Increase
PHL 103 01 Critical Reasoning (L. Kramer) 100% up 66%
WR 121 R8 English Composition I (S. Miller) 91% up 28%
WR 121 02 English Composition I (M. Zottola) 80% up 21%
ENG 107 01 World Literature: Ancient to Classical (V. Underwood) 84% up 11%

Honorable mention

SPAN 102 / 103 (R. Maple) 99% up 3%
Communications
COMM 201 R1 Media and Society (A. Markov) 74% up 33%
COMM 218 R3 Interpersonal Communication (M. Whitchurch) 80% up 16%
COMM 111 03 Fundamentals of Public Speaking (C. Hauser) 74% up 7%
Library
LIB 127 Introduction to Academic Research (F. Jenkins) up 15%
LIB 127 Introduction to Academic Research (R. Felthousen) up 16%
Manufacturing
MEC 124 R1 Hoisting and Rigging I (M. Bullard) up 6%
Massage Therapy
MT 116 01 Massage Exam Review (T. Clarkin) 68% up 4%
Social Sciences/Human Services 2nd Place! (Highest Instructor Engagement)
PSY 101 R5 Psychology of Human Relations (J. Snodgrass) 74% up 55%
PSY 101 R2 Psychology of Human Relations (M. Woodman) 99% up 28%
PSY 201 R3 General Psychology I (J. Snodgrass) 76% up 25%
PSY 201 R2 General Psychology I (C. Erikson) 86% up 47%
PSY 201 R1 General Psychology I (C. Erikson) 88% up 34%
HS 158 R1 Trauma-informed Care: Theory & Practice (M. Woodman) 99% up 23%
PSY 228 R1 Introduction to Positive Psychology (M. Woodman) 97% up 26%
ANTH 110 01 Introduction to Cultural Anthropology (J. Haynes-Clark) up 25%
SOC 204 01 Introduction to Sociology (M. Mendoza) 93% up 29%
SOC 204 02 Introduction to Sociology (M. Mendoza) 89% up 21%
Honorable mention: M. Woodman for 99%
Science
PH203/PH213 (Parent) General Physics III & General Physics (Calculus Based) III (D. Swain) up 2%