Science/Technology/Engineering/Math (STEM)
Design and build computer systems, bridges, security systems or just pure science!
Financial Aid Advisor: John Kieffer
Academic and Career Coach: Nikki Koenig | 541-956-7266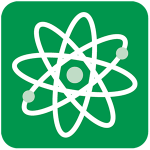 RCC departments in the STEM Pathway
Clubs in the STEM Pathway
Click on a degree or certificate below to view all the courses required to complete each program, and what term(s) to take them in.
$ Denotes a program that is Financial Aid Eligible.
---
Key:
MTM - Major Transfer Map
AAOT - Associate of Arts Oregon Transfer (2-year degree)
AAS - Associate of Applied Science Degree (2-year degree)
AGS - Associate of General Studies (2-year degree)
AS - Associate of Science (2-year degree)
ASOT - Associate of Science Oregon Transfer (2-year degree)
C - Certificate (1-year)
CPC - Career Pathway Certificate
FA - Focus Award