Support Groups and Workshops
Student Huddle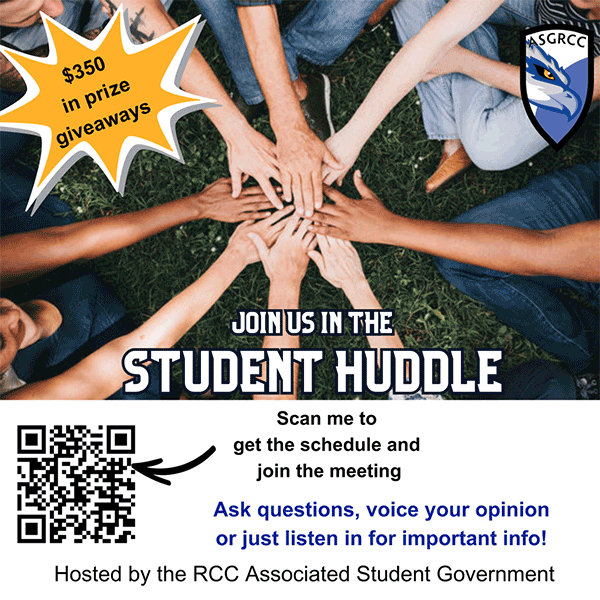 The Student Huddle is an open forum where students can ask questions, voice your opinion, or listen in to receive valuable information and resources hosted by the RCC Associated Student Government (ASG) and the Counseling Department. This is an informal safe space for students to discuss their experiences at RCC. Meetings are held Tuesdays weekly over the term:
The Student Huddle will take place weeks 2-10 of each term.
First-time attendees to the Student Huddle receive a free $25 gift card just for attending.
Click the link to join: roguecc.zoom.us
For questions regarding this discussion group, please email [email protected].
If you cannot make it to this discussion, please share your Comments or Concerns via this online form, connect with RCC's Student Life Facebook group or connect with RCC's Student Chat group.
---
If you experience a disability that may require some accommodation in order to participate in a Rogue Community College class or activity, please notify Access and Disability Resources by calling 541-956-7337 or email [email protected] at least 5 business days in advance.