We are here if you need help
Discover who you are and what you'd like out of your education, career and life.
Access and interpret your skill, interest and value assessments.
Process your ideas, thoughts, feelings and concerns about your career and educational choices and goals.
Utilize career information and resources.
Develop a plan and determine your next steps.
To schedule an appointment with one of the RCC Counselors, please call 541-956-7443 or email the Counseling Front Desk.
Please note that the Counseling Center is open Monday through Friday 8 a.m. to 5 p.m. when the College is open (please refer to the Academic Calendar for RCC closures).
Career Counseling
RCC Counselors support students though their career development—a lifelong process that involves developing skills, interests and values that are influenced by preferences, priorities, personalities and many other factors. They hold a master's degree in counseling or social work and help students identify personal strengths and challenges and explore strategies to achieve educational and career goals. RCC Counselors also provide students with relevant career information, tools and resources.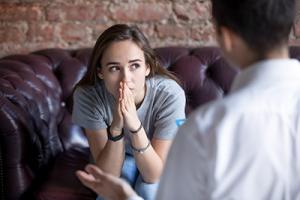 The following services and resources are available in Career Counseling:
Career Information System Individual Portfolio
Career Exploration and Assessments (skills, values, interests, personality and preferences)
Career Research and Planning
Life/Career Transitions and Work-Life Balance
Access to LearningExpress LibraryTM
The following is a list of resources for students who may need a quick access to information such as taking a short work-personality quiz, exploring program options at RCC, assessing your lifestyle preference or finding out about current employment trends. Please email us for more information or questions regarding the list.
---