Recruitment Events
Our Welcome Centers are open at Rogue Central!
Table Rock Campus (White City), Riverside Campus (Medford) or Redwood Campus (Grants Pass).
Join us for a series of virtual and in-person events to help you get started on your academic path at Rogue Community College! Learn about degree options, paying for college, and much more. All are welcome to join!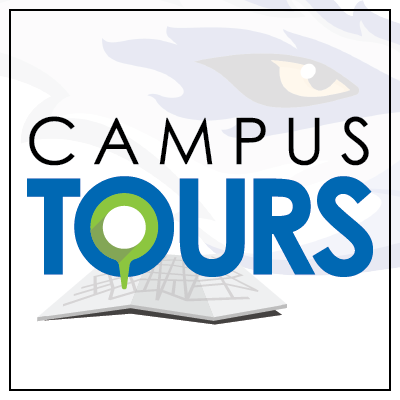 Campus Tours/Campus Visit
In-Person Tours: In-person campus visits are available following the guidelines recommended by the CDC and State of Oregon.
---
Lunch en línea con Ailym
Charlemos mientras almorzamos en Zoom!
Trae tus preguntas y dudas
Todo sobre RCC: enrollment, carreras, becas y más!
For more info please contact Ailym Pinero Requena
Latino Outreach and Recruitment Transition Specialist
Hablo Español
541-956-7037 o [email protected]
| Date | Time |
| --- | --- |
| 25 de enero | 12:30 - 1:00 p.m. |
| 22 de febrero | 12:30 - 1:00 p.m. |
| 29 de marzo | 12:30 - 1:00 p.m. |
| 26 de abril | 12:30 - 1:00 p.m. |
---
Join us for campus information and a tour. Let us help prepare you for your first day of spring term. You'll learn all about the many resources available to help you succeed as a student and get first hand tips from former first time students. Whether you are a first-year student, nontraditional student, transfer student, or online student, all are welcome to attend orientation. Please sign up below, we look forward to seeing you!
* This is not a registration event, students should be registered for classes prior to Campus Preview Days.
** This in-person event does NOT replace the New Student Orientation. Please view the link and participate to help you get the best start possible.
Spring 2023 Campus Preview Day Schedule
| Day | Date | Time | Building | Location |
| --- | --- | --- | --- | --- |
| Monday | March 20, 2023 | 9:00 a.m. | J2 | Redwood Campus, Grants Pass |
| Monday | March 20, 2023 | 12:00 p.m. | J2 | Redwood Campus, Grants Pass |
| Monday | March 20, 2023 | 9:00 a.m. | HEC-132 | Riverside Campus, Medford |
| Monday | March 20, 2023 | 5:30 p.m. | HEC-132 | Riverside Campus, Medford |
| Monday | March 20, 2023 | 9:00 a.m. | TRCA-184 | Table Rock Campus, White City |
| Monday | March 20, 2023 | 1:00 p.m. | TRCA-184 | Table Rock Campus, White City |
| Tuesday | March 21, 2023 | 5:30 p.m. | TRCA-124 | Table Rock Campus, White City |
| Wednesday | March 22, 2023 | 10:00 a.m. | J2 | Redwood Campus, Grants Pass |
| Wednesday | March 22, 2023 | 1:00 p.m. | J2 | Redwood Campus, Grants Pass |
| Wednesday | March 22, 2023 | 10:00 a.m. | HEC-132 | Riverside Campus, Medford |
| Wednesday | March 22, 2023 | 10:00 a.m. | TRC-A184 | Table Rock Campus, White City |
| Wednesday | March 22, 2023 | 2:00 p.m. | TRC-A184 | Table Rock Campus, White City |
| Friday | March 24, 2023 | 11:00 a.m. | J2 | Redwood Campus, Grants Pass |
| Friday | March 24, 2023 | 2:00 p.m. | J2 | Redwood Campus, Grants Pass |
| Friday | March 24, 2023 | 11:00 a.m. | HEC-132 | Riverside Campus, Medford |
| Friday | March 24, 2023 | 11:00 a.m. | TRCA-184 | Table Rock Campus, White City |
| Friday | March 24, 2023 | 3:00 p.m. | TRCA-184 | Table Rock Campus, White City |
| Monday | March 27, 2023 | 12:00 p.m. | J2 | Redwood Campus, Grants Pass |
| Monday | March 27, 2023 | 3:00 p.m. | J2 | Redwood Campus, Grants Pass |
| Monday | March 27, 2023 | 12:00 p.m. | HEC-132 | Riverside Campus, Medford |
| Monday | March 27, 2023 | 2:00 p.m. | TRCA-184 | Table Rock Campus, White City |
| Monday | March 27, 2023 | 5:30 p.m. | TRCA-184 | Table Rock Campus, White City |
| Wednesday | March 29, 2023 | 9:00 a.m. | J2 | Redwood Campus, Grants Pass |
| Wednesday | March 29, 2023 | 1:00 p.m. | J2 | Redwood Campus, Grants Pass |
| Wednesday | March 29, 2023 | 1:00 p.m. | HEC-132 | Riverside Campus, Medford |
| Wednesday | March 29, 2023 | 12:00 p.m. | TRCA-184 | Table Rock Campus, White City |
| Wednesday | March 29, 2023 | 3:00 p.m. | TRCA-184 | Table Rock Campus, White City |