Alpha Zeta Pi
The purpose of Alpha Zeta Pi at Rogue Community College shall be the promotion of scholarship, the development of leadership, service, and the cultivation of fellowship among qualified students at Rogue Community College.
Membership Benefits
Apply for Alpha Zeta Pi scholarships
Transcript notation
Recognition at graduation
Leadership and service opportunities
Utilize membership on other academic and professional applications
Certificate of recognition
Membership Requirements
3.65 cGPA on the 4.0 scale
Completed 24 transferable credits (May include professional/technical credits 100+)
Enrolled in 8 or more credits
Only one "W" on transcript within a two-term period
How to Join
Once each term, email invitations will be sent to qualified honor society candidates with information about how to join. Qualified students pay a one-time membership fee of $35 to become members of Alpha Zeta Pi. This fee is payable at Rogue Community College Marketplace. Students qualified to join will need to provide a passcode in order to process payment. Please click here to join.
---
Open Officer Positions
Current AZP members are warmly encouraged to apply to one or more of our AZP officer positions for the 2023-24 academic year:
Vice President
Business Specialist
Interested members must meet the following eligibility criteria:
Must be an official member of RCC's AZP Honor Society
Currently enrolled in and maintain a minimum of 8 credit hours at RCC
Must have and maintain a cumulative Grade Point Average (GPA) of 3.65 or higher
Officers will be active during the fall, winter, and spring terms. Officers shall receive a tuition voucher equal to no more than 4 credits of tuition, excluding all fees, at the end of each term of service.
To apply, please complete the AZP officer application. Completed applications must be submitted to [email protected].
---
Officer Bios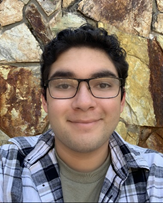 Riley Smith
AZP President
[email protected]
As an RCC student, I am pursuing an Applied Associates in Business Technology, along with a Southern Oregon University Transfer. I plan to finish out a BS in Business and Software Engineering, along with a Master's in Business. I am a Student Employee for Rogue Central, a member of the Associated Student Government as the Business Specialist of Governance, and now the President of Alpha Zeta Pi (AZP).
While navigating the demands of college life, I find inspiration in creative outlets. Whether it's art, 3D designs, classical literature, cheesy 80s movies. I also ensure that family remains the most important aspect in my life. My parents are my support system, and without the guidance they provide, I would not be successful.
As the current President of Alpha Zeta Pi, I hope to bring my leadership skills to the forefront. My goals for the Honor's Society are rooted in outreach, student resources, and academic advancement. My commitment to fostering a sense of belonging and a drive for excellence will be evident in my dedication to supporting each member's journey. My plan is to use my many connections and resources to better the academic lives of as many students as I can.
---
Upcoming Event
Past, present, and potential future AZP members,
You are all cordially invited to attend our fall Meet and Greet. This is an opportunity to meet other members, learn more about the program, and discuss service activities.
Stop by and have a slice of pie and a pumpkin spice latte or hot apple cider. Vegetarian and gluten-free options will be available upon request. Please RSVP no later than October 5th at 8:00 AM. Invitations with the link to RSVP will be sent by email.
This event will run from 9:00 a.m. to 12:00 p.m. at all three campuses:
October 9, Medford: Riverside, HEC, RM 129

October 10, Grants Pass: Redwood, Wiseman Bldg, RM 18

October 11, White City: Table Rock, A Bldg, RM 127i
For more information, contact:
Nicole Kieffer,
Faculty Advisor
(541) 956-7324
[email protected]
Riley Smith
AZP President
[email protected]