Ossie's Cupboard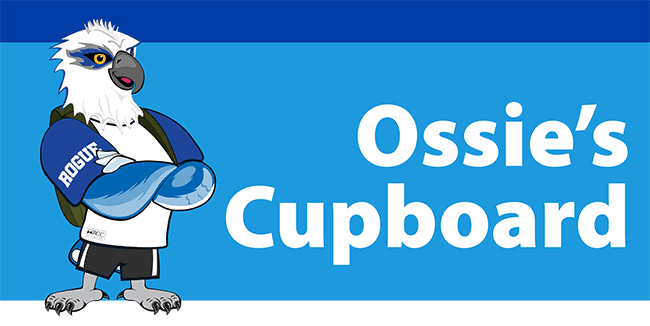 Ossie's Cupboard is a free food pantry and hygiene supply service at Redwood (Grants Pass) and Table Rock Campuses (White City). Ossie's Cupboard partners with the Oregon Food Bank, the RCC Foundation, and community partners to provide healthy food and hygiene products to all students and staff at RCC. The team at Ossie's Cupboard realize that people struggle with food insecurities. Our goal is to provide access to nutritional foods and hygiene at no cost.
---
To access the Cupboard, provide ONE of the following
RCC Student ID
Employee ID badge
A valid state or federally issued ID
A current student schedule
---
Locations
Table Rock Campus, TRC-A 170, White City
Hours:
Mondays: 12:00 -5:00 p.m.
Tuesdays: 1:00 -5:00 p.m.
Wednesdays: 8:00 a.m. -5:00 p.m.
Thursdays: 8:00 -11:30 a.m. and 1:00 -5:00 p.m.
Fridays: 2:30 -5:00 p.m.
541-956-3021
Redwood Campus, Student Center, Room 8, Grants Pass
Hours:
Mondays: 8:00 -9:30 a.m.
Tuesdays: 10:00 a.m. -5:00 p.m.
Wednesdays: 8:00 -9:30 a.m. and 12:00 -5:00 p.m.
Thursdays: 8:00 a.m. -5:00 p.m.
Fridays: 10:00 a.m. -5: 00 p.m.
541-956-3320
---
Online Ordering and Pick-up
You can place an order for food and hygiene items online by going to the following links for Table Rock and Redwood Ossie's Cupboards. Once the order is placed an Ossie's Cupboard representative will contact you to schedule a pickup time at one of the cupboards.
---
Additional Resources
We look forward to serving you again just as soon as we can. For now, here are some links to food resources in Southern Oregon:
STEP
Also known as the SNAP Training and Employment Program, STEP is specifically designed to assist SNAP participants in gaining meaningful employment and career opportunities. If you are a student, please contact Donna Plummer at [email protected] for more information or check out their webpage here.
Keep in mind that during this time, many services such as SNAP have changing eligibility requirements. You can find more information about some of those resources here:
https://oregonhunger.org/covid-19/
Also, general information and questions about Coronavirus and Oregon Resources can be found here:
http://www.211.org/services/covid19
For more information regarding community resources, please visit the Advocacy and Resource Center.
---
How to Support Ossie's Cupboard
Donate to the Cupboard – The items below are in demand and not always readily available from our food partners.
Dairy (milk, cheese, yogurt)
Dairy-alternatives such as soy milk, almond milk, etc.
Gluten-free items
Hygiene or Household Items (i.e.toothbrushes, deodorant, toothpaste, etc.)
Bread
Grocery Bags (paper or plastic)
Things to keep in mind – we welcome almost all donations. We cannot accept opened items, expired items, items that have been repackaged or need repackaged, baby items (food and formula) and items that are generally unwieldy (25-pound bags of rice or dried beans are just a challenge to manage).
Financial Donations
RCC donation form for faculty and staff (through the RCC Foundation - Rogue Heroes) Designate Ossie's Cupboard on your pledge form.
Immediate volunteer opportunities:
Join our volunteer team and give time volunteering at Ossie's Cupboard.
Couponer(s) extraordinaire - clip coupons and shop for hygiene and household items; donate these items to the cupboard.
Information sharer – make sure that your fellow students and co-workers know about this free food source!
---
If you are interested in donating to help support Ossie's Cupboard, or have any questions about the services provided, please email us at [email protected] or call 541-956-7098.