Become a Driver Ed Instructor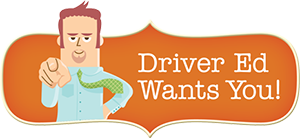 Instructors Needed...Tuition-free Training Available
Rogue Community College is ready to hire qualified ODOT-certified driver education instructors.
Great pay - starting at $21.50 per hour!
Flexible schedule with 10-30 hours per week.
Team environment
Instructor training and certification courses are offered through Western Oregon University. The trainings are approximately 9 weeks in length on Saturdays and Sundays from 8:30 a.m. to 5:30 p.m. Upcoming hybrid (in-person sessions on dates below, plus online coursework) training at Redwood Campus in Grants Pass:
Phase 1: Foundations of Traffic Safety Education
Saturday, January 7, 2023
Saturday and Sunday, January 21 & 22, 2023
Phase 2: Fundamentals of Classroom
Saturday, January 28, 2023
Saturday, February 4, 2023
Saturday, February 11, 2023
Possible date- Sunday, February 12, 2023
Phase 3: Fundamentals of Behind the Wheel (BTW)
Saturday and Sunday, February 18 & 19, 2023
Saturday, February 25, 2023
Saturday and Sunday, March 11 & 12, 2023
Tuition is free for Oregon residents. Textbook fee: approximately $99.
To register, visit Traffic Safety Oregon, Schedule of Courses.
Trainings can be offered in-person at the Rogue Community College Redwood Campus in Grants Pass or Table Rock Campus in White City. If you are interested in training at one of these locations, please complete an interest form. With enough interest, WOU will schedule a training in Grants Pass or White City.