Women's Soccer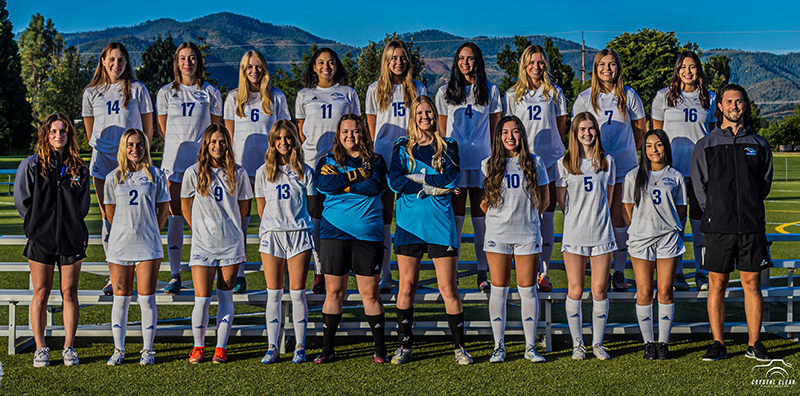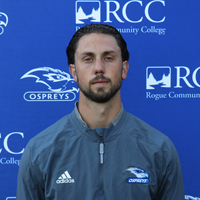 Women's Soccer Head Coach: Gavin Wilmott
Coach Wilmott found a love for the Rogue Valley and our soccer community when he moved to Oregon to play for the Ospreys in 2018. He has always been involved in a team that is a unit on and off the field and looks to build a program that will reflect his experience. "For the program it is our goal to help each player become better on the field and in the classroom," he says. "As a coach I look to have each training session be an opportunity for players to better themselves on the field and allow the team to become one unit that will play together through the final whistle. I will continue to work and grow to help my players reach their next level on the field and off." Originally from the Eastern Bay area of California, Coach Wilmott played for Diablo FC and Impact Soccer Club. After graduation he played for Rogue in 2018 and 2019, earning All-Star and All-Academic honors as a sophomore, while also being named RCC Student Athlete of the Year for 19-20. He transferred to Oregon Tech where he won a Cascade Conference Championship in 2021. He completed his degree in 2022 and was the assistant coach for Ospreys Men's Soccer in the Fall of 2022.
OSPREYS WOMEN'S SOCCER SCHEDULE FALL 2023
All games in bold are home (Medford) games.
| | | | | |
| --- | --- | --- | --- | --- |
| Date | Opponent | Location | Start Time | Results |
| Saturday, August 19 | College of the Siskiyous | Medford, OR | 6:00 p.m. | Scrimmage |
| Tuesday, August 22 | Tacoma | Seattle, WA | 1:00 p.m. | Loss: 0-2 |
| Wednesday, August 23 | Treasure Valley | Seattle, WA | 8:00 a.m. | Win: 2-0 |
| Sunday, August 27 | Oregon Tech | Klamath Falls, OR | 1:00 p.m. | N/A |
| Wednesday, September 6 | Chemeketa | Salem, OR | 1:30 p.m. | Draw: 0-0 |
| Saturday, September 9 | Lane | Medford, OR | 2:30 p.m. | Loss: 0-1 |
| Saturday, September 16 | Umpqua | Medford, OR | 12:00 p.m. | Win: 1-0 |
| Wednesday, September 20 | Clackamas | Medford, OR | 1:30 p.m. | Draw: 0-0 |
| Friday, September 22 | Portland | Portland, OR | 1:30 p.m. | Win: 3-1 |
| Saturday, September 30 | Southwestern | Coos Bay, OR | 12:00 p.m. | |
| Wednesday, October 4 | Chemeketa | Medford, OR | 1:30 p.m. | |
| Saturday, October 7 | Lane | Eugene, OR | 6:00 p.m. | |
| Wednesday, October 14 | Umpqua | Roseburg, OR | 12:30 p.m. | |
| Friday, October 20 | Clackamas | Oregon City, OR | 1:30 p.m. | |
| Wednesday, October 25 | Portland | Medford, OR | 1:30 p.m. | |
| Saturday, October 28 | Southwestern | Medford, OR | 12:00 p.m. | |
| Wednesday, November 1 | TBD | TBD | TBA | |
| Saturday, November 4 | TBD | TBD | TBA | |
| Friday, November 10 | TBD | TBD | TBA | |
| Sunday, November 12 | TBD | TBD | TBA | |