Men's Soccer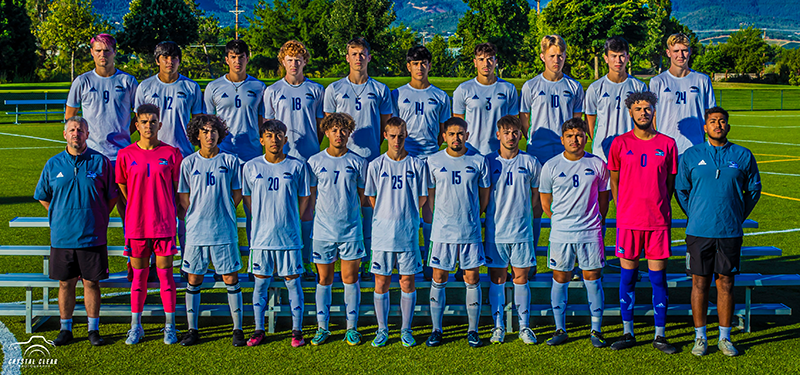 Men's Soccer Head Coach: Greg Millick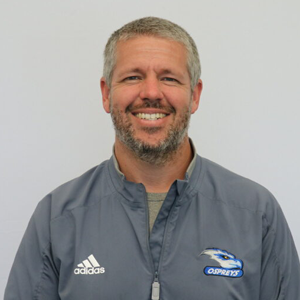 Coach Millick: "I am looking to bring players into the RCC program to achieve excellence on the field and in the classroom. As a former junior college player and student, I know how great it is that RCC can provide players the opportunity to earn a degree, transfer to a university, and play at the university level."
---
The Ospreys soccer facilities are located at:
Lithia & Driveway Fields
300 Lowry Ln
Medford, OR 97501
OSPREYS MEN'S SOCCER SCHEDULE FALL 2023
All games in bold are home (Medford) games.
| | | | | |
| --- | --- | --- | --- | --- |
| Date | Opponent | Location | Start Time | Results |
| Saturday, August 19 | College of the Siskiyous | Medford, OR | 8:00 p.m. | Scrimmage |
| Tuesday, August 22 | Columbia Basin | Seattle, WA | 11:00 a.m. | Loss: 3-1 |
| Wednesday, August 23 | Treasure Valley | Seattle, WA | 8:00 a.m. | Draw: 2-2 |
| Wednesday, September 6 | Tacoma | Medford, OR | 11:00 a.m. | Win: 1-0 |
| Saturday, September 9 | Pierce | Medford, OR | 12:00 p.m. | Win: 2-0 |
| Wednesday, September 13 | Centralia | Centralia, WA | 2:00 p.m. | Win: 2-0 |
| Saturday, September 16 | Clark | Medford, OR | 9:00 a.m. | Loss: 2-0 |
| Wednesday, September 20 | Highline | Seattle, WA | 1:30 p.m. | Loss: 0-2 |
| Saturday, September 23 | South Puget Sound | Olympia, WA | 12:00 p.m. | Win: 1-0 |
| Saturday, September 30 | Portland | Medford, OR | 12:00 p.m. | |
| Wednesday, October 4 | Chemeketa | Salem, OR | 1:30 p.m. | |
| Saturday, October 7 | Lane | Medford, OR | 12:00 p.m. | |
| Wednesday, October 11 | Southwestern | Coos Bay, OR | 4:00 p.m. | |
| Wednesday, October 18 | Portland | Portland, OR | 1:30 p.m. | |
| Saturday, October 21 | Chemeketa | Medford, OR | 12:00 p.m. | |
| Wednesday, October 25 | Lane | Eugene, OR | 1:30 p.m. | |
| Saturday, October 28 | Southwestern | Medford, OR | 2:30 p.m. | |
| Wednesday, November 1 | TBD | TBD | TBD | |
| Saturday, November 4 | TBD | TBD | TBD | |
| Friday, November 10 | TBD | TBD | TBD | |
| Sunday, November 12 | TBD | TBD | TBD | |