Coach Millick: Men's Soccer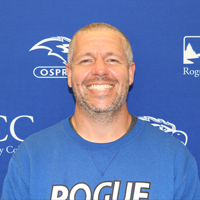 Millick believes, as a player, coach, and person, one must strive to be the best he can be at everything he does.
"I know when I was a player, every training session was a time to focus and strive to get better every touch of the ball," he says. "As a coach I try to push this ideal to all of my players. We don't waste a single touch; we put in the work with the idea that every touch is to be done the best it can be. This is a process that brings physical elements, mental elements, and a drive together in a hardworking effort to achieve excellence. We never stop working and growing as players, as coaches, or as people."
Originally from Windsor, California, Coach Millick played soccer at Gonzaga University (Club) from 2006-2008; Whatcom College, Bellingham, Wash., 2010, 2011; Sonoma County Sol, 2006; Spokane Spiders FC (now Spokane Shadow) 2010; and the Abbotsford Mariners, 2011, in Abbotsford, British Columbia.
Coach Millick was club and technical director for Diablos FC, in Kansas City, Mo., in 2015 and head coach for Boys Diablos FC from 2013-2015. He was also head coach for boys' soccer at Van Horn High School in Independence, Mo. From 2013-14 with a combined record of 28-18-1. The team was 2014 District Champions and 2014 Class 3A State Quarter finalists. In 2012, Coach Millick coached the Northeast High School boys' soccer team in Kansas City, Mo. to an 18-5-2 record. They were district finalists.
Coach Millick has helmed Men's Soccer for all 7 years of the program. They earned their first Region Championship in 2020 and made their first Final Four appearance, finishing 3rd overall, in 2021. He was named Coach of the Year in 2017 and 2020 and has produced 3 MVP, 3 Conference Players of the Week, and 17 All-Stars.