Military Resource Center (MRC)
The RCC Military Resources Centers (VRC) are located on Redwood Campus and Table Rock Campus. The MRC are staffed with VA Work-Study military students who will assist new students with information on the various Military Educational Programs (GI Bill®).
Redwood Campus MRC
Grants Pass | Behind Student Center Building | 541-956-7289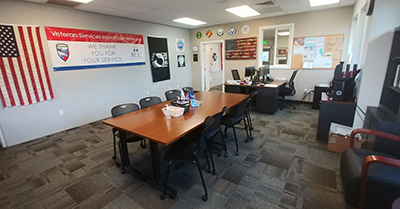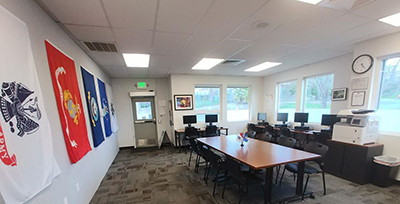 Table Rock Campus MRC
White City | Building A - Room 150 | 541-956-7289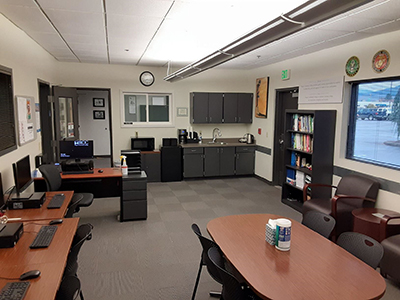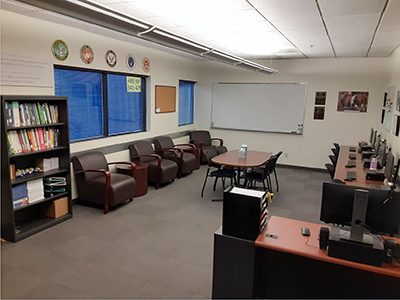 ---
The MRCs Provide:
Computer work stations for homework and research
Laptop, text books, and calculator loan programs
Peer and social networking
Benefits registration process
VA student mentorship program
Steps to financial aid
Campus navigation
A place to relax and unwind
Coffee and snacks are always available
Learn about:
Campus resources
Military Tuition Assistance Programs
Military campus club activities
VA Student Worker opportunities
Community resources
---
Student Veterans Get Involved
RCC Student Veterans Association (SVO) Club Mission Statement
RCC SVO Club provides services for military students and their families at RCC, to ensure their success in higher education and future careers. RCC SVO Veterans Club
SVO is charter through RCC Associated Student Government (ASG) on the Redwood and Table Rock Campuses.
RCC Student Veterans Organization (SVO) is a chapter of Student Veterans of America (SVA). Student Veterans Association

SVO became chapter of SVA in March 2017. SVA is a 501(c)(3) non-profit organization focused on addressing the needs and concerns of American military veterans in higher education. SVA is best known for being an umbrella organization for student veterans' groups that advocates for improvements in veterans educational benefits. The heart of SVA is the student-led chapter. SVA supports a network of over 1,300 schools and over 500,000 military students.
SVO Events Include
Veterans Appreciation Days
Escape Room
Pizza & Donut Days
Movie and Game nights
Annual Chili Cook Off
Hikes and BBQs
Frisbee Golf
May the 4th Be With You
Paint Ball
Study Jams & Much More
---