Associated Student Government Recruitment
We are recruiting!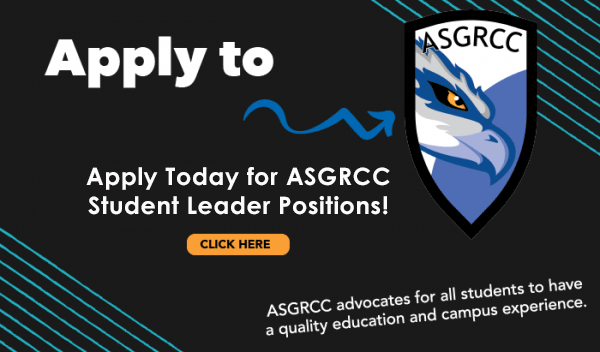 Become a student leader!
Get Involved! Get Connected! Make a difference! Have fun!
Do you want to help your community and fellow students? Want to earn a great addition to any resume? Get some practical experience in leadership, event hosting, marketing, or other various fields? You can earn compensation up to the equivalent of full-time tuition per term, while fulfilling volunteer requirements for various scholarships or admissions for universities. Come join the Rogue Community College Associated Student Government! We have open positions
Although students are appointed to ASGRCC positions for the following school year during Spring term, positions may be appointed throughout the academic year. Interested applicants are interviewed, and new board members are appointed as needed.
Open Positions:
Part-Time Positions (10 hours)
ASG Governance, Vice President
ASG Student Engagement, Vice President
ASG Student Engagement, Business Specialist
Click to Apply for ASG positions.

Any questions? Please email ASGRCC Faculty Advisor, Chelsea Daugherty ([email protected])