Associated Student Government
ASG Officers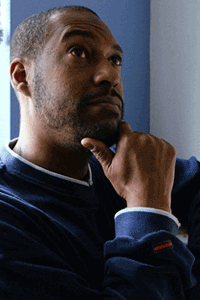 Student Body President
Paris Miles
[email protected]
I am honored to have the opportunity to serve as your Student Body President! I am excited for the future of our school, and I am even more excited to be a part of the growth that takes place here. When I first became a Student at RCC in the summer of 2021, I was able to witness the struggles of post pandemic education firsthand. After having attended this college for 8 consecutive terms, I know what it means to be a student here. During my brief time as President, I will be heavily focused on increasing and stabilizing the quality of service that we provide to you. These last few years have been so difficult for so many of us, it may seem unusual to expect more from those around us, but I am asking you to expect more from your education… It is my opinion that when you expect more, you often get more.
As your Senator, I was able to spend an entire academic year gaining skills and developing new abilities while learning about our school, its current state, its history, and its ambitions. During this time, I have grown in almost every way. My philosophy regarding the importance of Student Government has grown and evolved due to the knowledge I have gained as a Senator and as a Clerical Assistant to the Faculty Advisor for ASG. The role of Student Government encompasses a variety of aspects within the establishment, and we also have the ability to influence the student experience, not just for the individual, but for the student body at large.
Data has shown that students who experience higher levels of engagement at their school have a higher retention rate and develop more resilience, contributing to an overall increase in student success. Since student engagement is half of what we do, I would venture to say that Student Government can be directly connected to how well our students succeed. We also influence the future of the College by bringing the student voice forward. This enables our College to make more informed decisions as they make plans for future development. This knowledge has led me to believe that Student Government is simply invaluable. I will treasure the time that I have here, and I will be sure to make the most of the opportunity that I have been given!!
---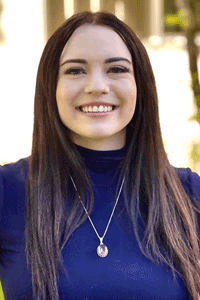 Vice President of Governance
Tiffany Hyde
[email protected]
Hello! I am Tiffany Hyde, Vice President of Governance for the Associated Student Government. I am deeply honored to serve as the Vice President of the Student Body Government, a role that allows me to actively contribute to shaping the student experience and fostering a positive campus environment. Alongside this responsibility, I am wholeheartedly dedicated to my academic journey as I pursue a master's degree in business. This dual commitment reflects my unwavering passion for leadership, collaboration, and personal growth. With aspirations to become an accountant in the future, I am resolutely focused on acquiring the skills and knowledge necessary to excel in this field.
Becoming the Student Body Vice President was a natural step for me, driven by my sincere commitment to enhancing the college experience for all students at Rogue Community College. My primary goal in this role is to cultivate a welcoming and supportive environment that fosters growth, learning, and camaraderie among the student body. My aim is to drive meaningful and positive change throughout our campus community. I envision fostering an inclusive environment where every student's voice is heard and valued.
It is both an honor and a privilege to serve the students of Rogue Community College as their Student Body Vice President, and I am committed to making a positive impact on our campus community.
---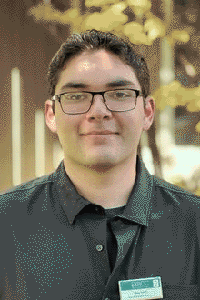 Business Specialist of Governance
Riley Smith
[email protected]
Hey there folks! My name is Riley Smith, and I am proud to be the new Business Specialist of Governance. I am going to RCC for a Business Technology Associate degree, and plan to pursue a career in management and entrepreneurship.

As a member of ASG, I would like to focus on the promotion of campus resources, along with the support of future career decisions and how RCC can help get you where you want to be. I am passionate about higher education and want to put effort towards making your college career a simpler and more enriching process.
---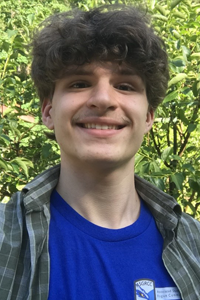 Vice President of Student Engagement
Aliro Love
[email protected]
Hi there! My name is Aliro Love, the ASG Vice President of student engagement. I am most often present on the Redwood campus, but I hope that all of you know that I am one of the many resources available to you, regardless of campus. Academically, I am pursuing a degree in Environmental Engineering, and I am considering getting a feel for the medical field, with a job at Asante.
As a member of ASG, I am seeking to help members of the student body find their potential as leaders within the College Community. With the support of my fellow officers, the many highly motivated students, and the wonderful faculty & Staff, we can surely build a community where resources don't go unnoticed, where we can all benefit from a strong connection to one another, and all the skills and lessons that come with it.
---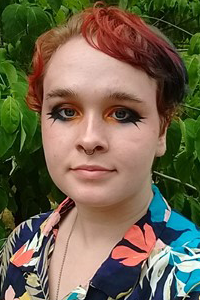 Student Engagement, Director of Clubs, Organizations and Activities/Redwood Campus
Orion Hardy
[email protected]
Hello everyone! I am Orion Hardy, the new Director of Clubs and Events on the Redwood campus. I am extremely excited to take on this new role in the Associated Student Government. My main campus is the Redwood Campus in Grants Pass, but you may be able to catch me on the other campuses for events. In terms of academics, I am pursuing a degree in botany/biology, and I hope to move onto Oregon State University where I will study agriculture and forestry.
I started my time at RCC in spring term of 2020 as a freshman in high school right as COVID was getting big. I began with zoom classes but in fall term I moved to the RWC campus where I found out about the ASG. From then on, I have been involved with ASG in an unofficial manner but now I am officially part of ASG and cannot wait to create many fun and engaging events throughout the next school year and to have more club awareness and participation with the student body.
I cannot wait to get to know people in the student body along with staff and faculty and I am honored to have this position in ASG. Come say hi and let me know of any thoughts or ideas!
---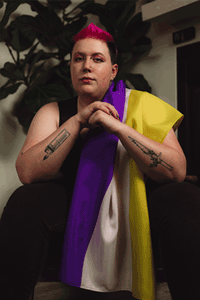 Director of Clubs and Activities for Riverside and Table Rock Campuses
Henry Taylor
[email protected]
Hey, my is Henry Taylor. I use (They/Them) pronouns and I am the Director of clubs and activities at Table Rock and Riverside Campuses!
I hope to presume a career in cyber security, it is something that very much interests me and there is a great need as technology improves daily. One of my passions is competitive axe throwing it is one on my happy place with any amazing supportive community.
This is a great honor for me to be part of ASG and help lift up student voices, promote clubs, and be a part of some of RCC's many great events. Please come to me if you have any ideas.
---
Director of Publicity and Media
Bethany Steskal
[email protected]
Hello everyone, my name is Bethany Steskal and I'm the Director of Publicity and Media for ASG! 😊 I'm currently pursuing a transfer degree in Design and Digital Media, as I have been drawn to art and other design fields ever since I was a young whippersnapper. 
I am proud to have this opportunity to serve our community and help promote our events and initiatives. I believe that communication is key to building a strong and inclusive community and I am committed to doing my part to make that happen.
I'm happy to help in any way I can, whether it's with a design project, club posters, event promotion, or just a friendly chat, so If you ever need any help or support please don't hesitate to reach out!
---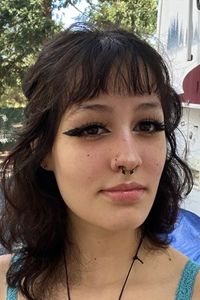 Senator of Student Engagement
Indigo Applegate (Purple)
[email protected]
Hello, my name is Indigo Applegate, but I go by the name Purple. I am the new Senator of Engagement at the Redwood Campus, and I am focusing on getting a degree in business and finances.
As a new member of ASG I look forward to getting to know everyone and helping fellow students become more engaged with what is going on around school.
---
Business Specialist of Student Engagement: Vacant
---
Senator of Governance: Vacant
---
Director of Publicity and Media: Vacant