Associated Student Government
Welcome to the Associated Student Government (ASG) of Rogue Community College. We are here to support you. We are excited to listen to your ideas or suggestions related to your school experience. We are your student government!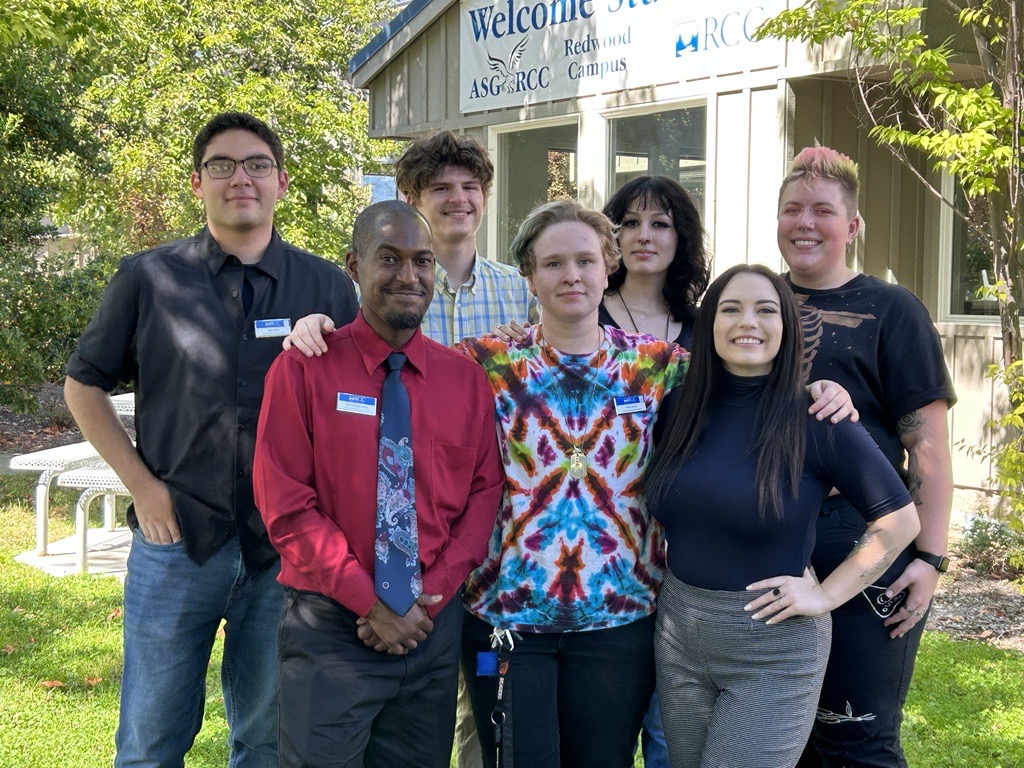 Meet our ASGRCC 2023-24 Officers
Mission
The Associated Student Government of Rogue Community College is the voice for the student body and acts as a liaison for the students to the Administration, Staff and Faculty. We provide communication between campus organizations and the student body to create an atmosphere of open discussion and inclusion. We coordinate student activities that promote student engagement and leadership, maintain campus clubs and organizations, and keep abreast of political issues.
---