Community Resources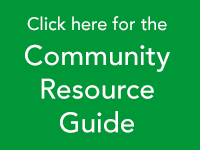 Southern Oregon Success: A list of businesses and services offering help and support
Findhelp.org: Search and connect to support. Financial assistance, food pantries, medical care, and other free or reduced-cost help.
Best Colleges: Many college students face food and housing insecurity. A compiled list of resources to help students get the help and support they need.
---
211info: Is a non-profit contact center launched in 1980 as a crisis line. In 2004, they transformed into a 211 service, providing callers with referrals to basic needs programs such as food, shelter, health care and more. Since then, they've expanded: consumers can still reach the service by calling 211, but they can also text or email, or use the mobile app and online database.
To speak with a 211 Community Information Specialist about resources in your area:
CALL 211 or 866-698-6155
TEXT your zip code to 898211 (TXT211), Monday-Friday 9:00 a.m.- 5:00 p.m.
EMAIL [email protected], Monday-Friday 9:00 a.m.- 5:00 p.m.
PHONE 24 hours per day / 7 days a week
OR search for resources on our online database or download our app.