Math Help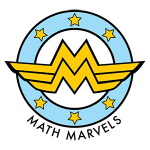 Math

[email protected]
Offers support to students enrolled in MTH60 and MTH243R.
---
Tutoring Centers
The Tutoring Centers offer math assistance for all math courses taught at RCC. In general, the tutors will review and explain mathematical concepts. To assist the tutors to better serve you, please do the following when visiting the centers:
Come to the center having completed the required reading. Check with your instructor if you have any questions about your assignment.
Come with questions regarding specific problem areas. You should know what you want the tutor to look over.
Have the original problem in the text available to show the tutor. Sometimes problems are a result of simple copying errors.
Don't wait until the last minute to see us.
---
Online Instruction
The following links provide access to lecture-based and online instruction: