RCC Humanities Department Staff
Verne Underwood, Faculty/Department Chair, Literature/Writing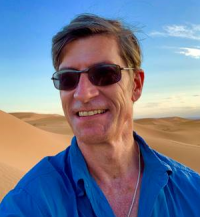 Verne Underwood grew up outside of Eugene and studied at Lane Community College for two years before transferring to the University of Oregon, where he earned his bachelor's in English in 1987 and his master's in 1989. After a short time teaching English overseas, he enrolled in a doctoral program at Arizona State University and earned his PhD in English in 1996, with a focus in English Renaissance literature. He was hired in 1997 when RCC opened its downtown Medford campus and has been teaching here ever since. He loves to travel – mostly in the summer – and has been as far north as Iceland and Denmark and as far south as Singapore and Indonesia.
---
Debora Coen, Faculty, Department Coordinator, Writing
As a rebellious and somewhat musical teenager, Debora was sure she would become a heavy metal musician or a conductor (of an orchestra, not a train), but her first American literature class in college changed all of her previous plans. Watch out: an engaging literature course can do that! Debora went on to earn a Bachelor's degree in English and Italian and then a Master's in English. Since that first transformative college experience, she's done everything she can to stay in a college classroom, exploring the world through writing, reading, and discussing ideas with her students. When she's not in the writing classroom and coordinating the writing program at RCC, she spends as much time as possible outside with her family, walking in the woods, splashing in streams, or canoeing across quiet lakes—a book always stowed in her pack.
---
Ryan Maple, Faculty, Department Coordinator, Spanish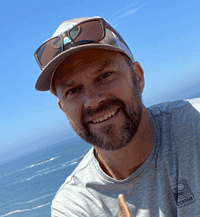 Ryan was born in Eugene and has lived in southern Oregon since 2001, starting his career at RCC that same year. Between those bookends, he has lived in California, Montana, Spain, New Mexico, and Guatemala. He earned a bachelor's in English and Spanish in 1997, and a master's in Spanish in 2000, both from the University of Oregon. Go Ducks! He enjoys playing sports, trail running, fly fishing, kayaking, listening to live music, and traveling with his wife of 22 years and their two teenage children. Although he is an avid reader, he saves that pursuit for the nighttime, opting to spend his free daytime outside in the mountains, beaches, lakes, and rivers of this great state. You can often find Ryan chatting up food truck vendors on his lunch break. A dog, cat, and chicken owner, Ryan claims that animals love him, but that might have something to do with animals' acute sense of smell coupled with how he spends his lunches. At RCC he has taught Spanish to students as young as 12 and as old as 82, and he is constantly amazed and inspired by the tremendous range of life experience that his students bring to the classroom. He appreciates a good sense of humor and a spirit of adventure, two things vital in learning a second language. Ryan's future plans include a 6-week walkabout in northern Spain and Ireland, chasing his kids wherever the next phases of their lives take them, and someday living in a van down by the river.
---
Chiharu Sai, Faculty, Department Coordinator, Music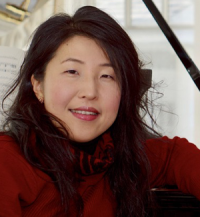 Selected by Japan's major newspaper, Mainichi Shinbun, as "One of the 100 People in Tokyo to Represent the 21st Century," Dr. Chiharu Sai performs widely as a solo pianist and chamber musician, both in Asia and the United States. Dr. Sai joined the RCC Music Department in the spring of 2020 after serving on the music faculty at Southern Oregon University and schools in New York City, New Jersey, Connecticut and California.
Dr. Sai is actively involved in music education and pedagogy. In addition to her teaching responsibilities at several schools in the tri-state area, Dr. Sai frequently served as an adjudicator for piano competitions sponsored by New Jersey Music Teachers' National Association. She was also invited to give masterclasses in the US, Japan, China and Hong Kong.
Chamber music is Dr. Sai's heart and passion. She is heard collaborating with members of Rogue Valley Symphony, North State Symphony, San Jose Symphony and Shasta Symphony. Most recently, Dr. Sai performed with Rimsky Korsakov String Quartet from Russia to a great acclaim.
Chiharu Sai holds a Doctorate of Musical Arts in Piano Performance from the Manhattan School of Music, Master of Music from Arizona State University, and Bachelor of Music from Willamette University. Her doctoral dissertation entitled "The Proportional Function of the Cadenza in the First Movements of Mozart's Piano Concertos" was published by Lambert in Germany. Her debut CD of Chopin's 4 Scherzi and 4 Ballades was released on King Records of Japan. Of this disc, the critic Yoshiko Ikuma noted Sai's "deep identification with their celebrated creator's genius."
Chiharu Sai Official Website: www.chiharusai.com
Degrees Earned
Manhattan School of Music, DMA
Arizona State University, MM
Willamette University, BM
---
Richard Williams, Faculty, Humanities/Literature, Religion, Writing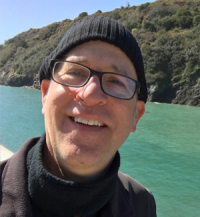 I've taught in the Humanities Department at RCC for over 20 years, with current offerings including World Literature and Religions; American Literature; Introduction to Fiction; Nature, Religion and Ecology; and Composition. Students tell me I'm a rigorous but fair instructor. In class, all roads eventually lead to Harry Potter or Lord of the Rings allusions. I apologize in advance. I'm attempting to wean myself off of the use of Comic Sans (which my son informs me is kind of a lame font style). My B.A. is in Political Science, with International Relations and Public Law emphases, from CSU, Northridge. I have an M.A. in English, emphasizing American literature and the teaching of writing, from Humboldt State; I also earned a second M.A. ten years ago in Religious Studies (which my family refers to as my mid-life crisis), with a thesis on religion and the environment, from the University of Wales, Trinity-Saint David. I've got two great teens and am the proud hubby these 30 years of a fantastically talented and sweet woman who married far beneath her station. I sing and play three instruments poorly. Hiking's my preferred form of exercise, and you can find me by tracking the sound of my sneezes, which have been compared in decibels to a Primus concert, reverberating off the hills of Jacksonville. I'm currently studying Welsh on Duolingo while drinking my morning coffee and find it fascinating that a people would purposefully choose to squeeze so many consonants into their vocabulary—regardless, Dw i'n mwynhau dysgu Cymraeg! My favorite books are frequently the ones I'm reading at any given moment—e.g., I've recently picked up the very fun YA favorite The House on the Cerulean Sea (courtesy, my daughter) by Oregon writer TJ Klune, as well as the riveting spy novel The Sympathizer and its sequel The Committed by Viet Thanh Nguyen which have kept me up hours past bedtime the past week—thus necessitating additional servings of coffee and, of course, Welsh the next morning. Gwych!
---
Marina Whitchurch, Faculty, Humanities/Speech/Communication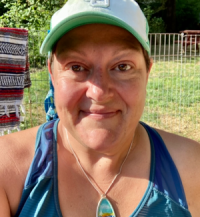 HELLO! My name is Marina Whitchurch and I have been teaching in Communication Studies since graduating from San Francisco State University in 2005 with my master's degree. My wife and I moved to the beautiful Rogue Valley in 2017 from the Bay Area and we've never looked back. We love it here. And I love teaching at RCC!! I teach public speaking and interpersonal communication (for Allied Health/Nursing students).
I teach all my courses from a very holistic and feed forward approach. That is, we take into consideration the whole student, the whole experience, the whole intention of why we are here, what we are doing, and what we want to get out of this class, this activity, this assignment, etc.
Often we can forget the "why" of what we're doing here and just focus on "getting that good grade" when there is so much more to gain: a deeper lessen, a challenge to overcome, relationships to foster, and so on.
I seek to change traditional pedagogical standards and create a new kind of classroom where students want to be, want to learn, where there is laughter and a free exchange of ideas. We use Zoom, Blackboard and Discord and will continue to use all these once we get back into the classroom as they are not mutually exclusive. We can find ways to integrate them into our "traditional" face-to-face model for a more dynamic learning environment.
I sit on the Student Engagement Team and Faculty Senate and write our Faculty Senate newsletter, The Bright Sun Dispatch. In my spare time I love to garden, hike, and go camping with my wife and our two dogs Kona and Boston.
I do not have an office phone number. My email address is [email protected] and you can also find me on the Rogue app!
---
Jami Johnsen, M.Ed., Faculty, Humanities/Writing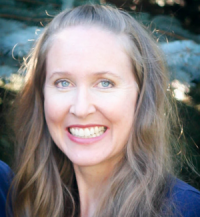 Jami has always loved working with animals and people, which has led her down many interesting paths in life. She earned her bachelor's degree in American Literature and Culture and her M.Ed. in Education—both from UCLA. She moved to Ashland in 2003 to pursue a second master's degree in Environmental Education/Biology. She previously worked in wildlife rehabilitation and travelled all over the state (with some amazing critters in tow!) to deliver presentations to the public. She has taught children and adults, from elementary school to college, in both traditional and nontraditional settings.
She lives with her husband and three young children in the outskirts of Jacksonville. When she's not chauffeuring the Johnslings between Scouting activities, jiu jitsu matches, and piano classes, she can be found hiking through the forest, practicing yoga, or reading a good book.
Start Date: March 2010
Favorite Book: A Walk in the Woods by Bill Bryson
Favorite Place: June Lake, CA
Favorite Treat: homemade ice cream
Fun Facts: I earned my pilot's license as a teenager, and I have four tattoos.
---
Dr. Vincent E. Lasnik, Adjunct Faculty, Humanities/Writing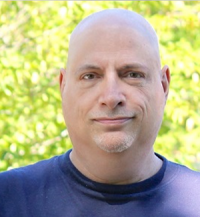 Education: B.A., History and Psychology (departmental honors in history), Case Western Reserve University, 1977; M.A., Humanities Education, The Ohio State University, 1981; M.S., Human Factors in Information Design, McCallum Graduate School of Business—Bentley University, 2006; Ph.D., Education—Instructional Design & Technology, The Ohio State University, 1988
Dr. Lasnik is an adjunct instructor at Rogue Community College (Humanities/Writing; focus is WR121/WR122 online). His varied career includes 40 years of hands-on, real-world life experiences in technical writing, conducting research, instructional design and media production for an array of private and public organizations. He is a former VISTA volunteer (now called AmeriCorps) and U.S. Teacher Corps Intern. Some of the organizations Dr. Lasnik has been involved with include AT&T, EDS, the U.S. Army (Defense Logistics Agency), Los Alamos National Laboratory (Cognitive Engineering Design and Research team; Military Systems Group), CompuServe, Metatec, ManTech Systems Engineering, Ziff Publications, Legal Aid Society, The Ohio State University, Cleveland State University, and Oregon State University (as a multimedia instructional designer with their online eCampus), among others. His CV includes numerous peer-reviewed presentations and publications for scholarly societies (e.g., Society for Technical Communication, Assoc. for Educational Communications & Technology). In his spare time (not much these days), Dr. Lasnik enjoys writing poetry, digital photography, drawing/cartooning, scribbling endless ideas/insights into freehand notebooks, taking walks by the Rogue River, and watching pre-1980 cinema on Turner Classic Movies.
I am hopeful this information may add some motivation for you to do the very best work that you can do at all times! Don't be intimidated: I learned about writing well the hard way—through longtime "sweat equity" and a lifelong love of words, writing and rewriting (proofreading, editing, revising, taking words out that are not needed, etc.)! Take it one day at a time in WR121 and WR122 and you will amaze yourself at how much you get out of these special courses that have been custom-designed for you to learn at the highest level. You will get your money's worth I assure you, but you need to try hard and always give your best effort: Invest in yourself and improve your English communication skills that may serve you for a lifetime!
---
Polly Greist, Adjunct Faculty, Humanities/Writing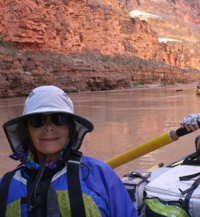 I love teaching language and writing! Science and technology explain the world and how it works, but literature and language explain how we humans work, and how we interact and make our way in the world. I earned my B.A., M.A., and PhD at the University of California (Berkeley) in Comparative Literature and (Ancient) Latin. I have taught writing at U.C. Berkeley, Scripps College, Cal State University in Hayward and San Bernardino (all in California), and SOU, but my last 15+ years here at RCC have been my favorite. I love the variety of personalities and spectrum of ages I get in any given class. Beyond teaching the subject at hand (Research Writing), my goal is to get to know each of you as best I can, so that I can help you pass the class, and also encourage you to keep pursuing your goals and investing in your dreams. My own passions include wilderness adventures (especially whitewater rafting), taiko drumming, social activism, and animals of all kinds.
---
Ellie Leonhardt, Adjunct Faculty, Humanities/Art/Writing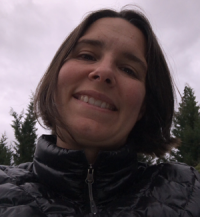 Ellie Leonhardt has taught at RCC since 2011 in various departments including the humanities, writing, and art history. She holds an MFA from Mills College and a B.A. from Oberlin College. She has also taught at SOU in Ashland and the University of North Texas near Dallas. Ellie very much enjoys teaching at RCC because of its organizational integrity and optimistic student population. Originally from Madison, Wisconsin, Ellie has two young energetic boys who fill her life with love.
---
Jane Brockman, Adjunct Faculty, Humanities/Writing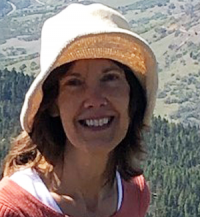 Born and raised in Minnesota, Jane moved to California in her 20s after accepting a job as a seasonal park ranger. Afterwards, she settled in the Rogue Valley. After spending a year abroad in Guanajuato, Mexico and returning to the Rogue Valley, she took a job as an ESL tutor at Rogue Community College. That job led to a teaching position, teaching second-language learners. To supplement her teaching income, Jane worked as a freelance writer and graphic designer. A few years later, she turned to tutoring and teaching English and writing classes at RCC.
She loves the community at RCC and how much it feels like family. For students coming from high school, RCC is the perfect place to attend classes, given the small class size, caring instructors, and quality of support services available.
Alma Mater: Saint Thomas University, University of Minnesota, Southern Oregon University
Degrees: B.A. Journalism, M.A. in Adult Education
Start Date: September 1990
Hometown: Ashland
Teaching Philosophy: I believe in helping all students fulfill their highest potential in life.
Random fact about me: My passion is ballroom dancing!
---
Lutz Kramer, Adjunct Faculty, Humanities/Ethics/Philosophy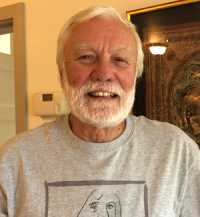 Lutz Kramer was born in Bremerhaven, Germany, in 1945 during an air raid. This might explain both his love of philosophy and his love of intercultural studies. He came to the United States in 1949 and grew up in Southern California, then moved on to the University of California at Berkeley (B.A. in Political Science), and the University of Washington in Seattle (M.A. Philosophy).
He began teaching at Rogue Community College in 1974, so he's been at it for almost half a century. During that time, he's taught a variety of subjects, including film and literature, English composition, and volleyball, but his main emphasis has been philosophy and intercultural communication, both of which he continues to teach today. He has also been fortunate to have been awarded a Fulbright teaching fellowship for Denmark, spent two years teaching in Taiwan, and led numerous study abroad tours from Rogue. Although technically retired, he continues to teach because of his love of the subjects and the stimulation of interaction with students.
Music: '60s rock, light jazz, classical, especially in live performances
Films: The Graduate, Doctor Zhivago, The English Patient
Books: Man's Search for Meaning, The Spell of the Sensuous
---
Larry Smith, Adjunct Faculty, Humanities/Music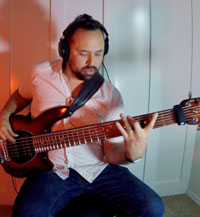 Larry Smith is a teaching artist currently residing in the Rogue Valley of Oregon and specializes in bass playing, composition/songwriting, education and audio engineering. Larry holds a Master of Music in Commercial Music Performance Electric Bass from California State University Los Angeles as well as a B.M. in Jazz Studies and B.A. in Music Technology from California State University Stanislaus.
As a performer, Larry writes, records, and produces his own work under Smittybass: an all-bass project where-in the entire sonic soundscape is being created exclusively from his bass. Most recently, Smith has been part of a duo that collaborates on a video project covering influential Progressive Rock songs with various colleagues from across the country. His role includes arranging music, mixing, video editing and organization of all projects in addition to playing bass. In Los Angeles, he had the opportunity to write, record, and perform with a variety of artists as a session musician and continues to do so here in the Rogue Valley in these various capacities.
As an educator, Larry teaches classes such as Music Fundamentals, Songwriting, Rock History, Jazz History, Guitar, and Commercial Music Ensemble here at RCC as well as an adjunct at Southern Oregon University. Larry was previously the Director of Music at St Mary's School in Medford was tasked with revamping the music program as a whole including but not limited to class development, curriculum, culture and community, and performance opportunities as part of St Mary's 2.0. In addition to these roles, Larry has held many taught grades at K-College and has his own private studio lessons. Larry Smith's official website: www.smittybass.com
Degrees Earned
California State University Los Angeles, MM Commercial Music
California State University Stanislaus, BM Jazz Studies
California State University Stanislaus, BA Music Technology
---
Chelsea Majkut Ph.D., Adjunct Faculty, Humanities/Music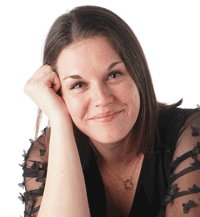 Chelsea earned a Bachelor of Music Education Degree from the University of Central Oklahoma where she studied composition with Dr. L. Keith White and bassoon with Dr. Lori Wooden. She earned her Master of Music degree from Stephen F. Austin State University where she studied composition with Dr. Stephen Lias and Dr. Maria Grenfell. She earned her Doctor of Musical Arts degree from the University of Oklahoma where she studied composition with Dr. Roland Barrett and Dr. Marvin Lamb. Chelsea is a member of Kappa Kappa Psi National Honorary Band Fraternity, Society of Composer's Inc., Composers and Schools in Concert, ASCAP, College Music Society, American Composers Forum, is an Honorary Member of Tau Beta Sigma, and was a finalist in the 2017/18 American Prize in Composition and a semifinalist for the 2021 Prize. Dr. Majkut is also an adjunct instructor at Southern Oregon University.
---