Commercial Truck Driver Training Application
Applicants to the Rogue Community College Commercial Truck Driver Training are accepted on a first-come first-served basis. Applications will be processed in the order they are received and are subject to approval and class seats available.
To apply for the RCC Commercial Truck Driving Training Class A program, follow the steps below.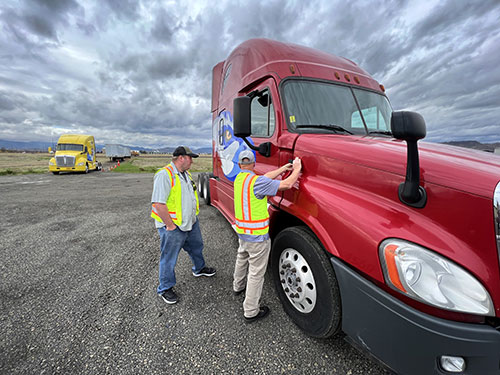 You will be notified via email regardless of whether your application was approved or denied. Upon approval, you will be required to submit the following:
Non-refundable processing fee ($250 if you do not already have a Class A Commercial Learner Permit and require a DOT physical, $100 if you already have a Class A Commercial Learner Permit).
After the processing fee has been received, you will be scheduled for a DOT drug screen and physical (if you have a permit already, you will only need a DOT drug screen). Please note that although the use of cannabis and cannabis-related products is legal in Oregon, this program is federally regulated, and cannabis use will result in a drug test failure and exclude applicants from the program.
If you have questions, please send an email to [email protected]