Roger Stokes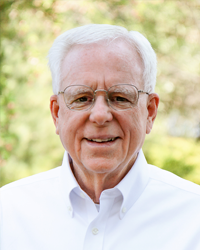 After spending his early years living in a small town on the outskirts of Boston MA., Roger was awarded an NROTC scholarship to Duke University, graduating in 1967 with a BS in Mechanical Engineering. Roger then began 7 years on active duty service as a Naval Officer, first, as the Chief Engineer aboard several ships before accepting a three year assignment to the University of North Carolina-Chapel Hill as an Assistant Professor teaching naval engineering in the NROTC program. While at UNC, Roger also earned an MBA.

After resigning his military commission in 1974, Roger spent the next six years in La Crosse, Wisconsin. He worked in the corporate headquarters of a Fortune 500 company, holding a variety of positions in marketing administration and purchasing management.

In 1980, Roger moved to Medford, Oregon to purchase Brill Metal Works, a local Rogue Valley business which was established in 1928 and was at that time engaged primarily in the custom fabrication of stainless steel restaurant equipment. Over the course of the next 25 years, Roger transformed Brill into a contract fabricator of precision sheet metal products, supplying fabricated components to a variety of companies with international distribution.

In 2005, Roger sold Brill and retired... moving to a new life of travel, outdoor recreation and community service. Over the years, Roger has been a volunteer member of a number of non-profit organizations such as Medford Rogue Rotary (Past-President), The Medford Rogue Rotary Foundation, Maslow Project (a founding board member), Kid Time and the YMCA as well as serving in various roles with The Oregon Community Foundation.