Maria Ramos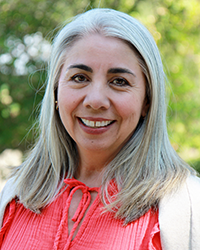 The RCC Board of Education at its December 15 meeting unanimously selected Maria Ramos Underwood to serve as an interim member. She will serve as representative of Zone 7 which is generally the Northeast quarter of the City of Medford. The position was filled due to the passing of Board Member Ron Fox in September.
Ramos is Chief Development Officer for LaClinica where she has worked for 20 years, where she has developed extensive experience in leadership, program development, marketing, human resources, and fundraising. She also leads LaClinica's Equity, Diversity, and Inclusion program.
Ramos has deep understanding of community college as an RCC healthcare partner, alumnus of Mesa Community College, an RCC student parent, and as a faculty spouse.