Building a Resume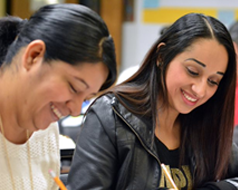 Your resume communicates your qualifications and your brand—who you are and what makes you different—to employers and recruiters. In a tough job market, you need a resume that helps you stand out in a sea of applicants. Ultimately, the purpose of a strategically targeted, polished resume is to get you an interview.
Student Employment Services is excited to help you craft an outstanding resume. To accomplish this, you must consider targeting, the resume format, and its content.
Targeting and Applicant Tracking Systems
In today's market, many companies utilize applicant tracking systems (ATS), which is software that compares keywords and phrases in your resume with the language in the job description. You not only have to impress the employer; you must impress the computer as well! This is why it's important to target your resume to the exact position you're pursuing if possible. In this way, another purpose of a resume is to demonstrate how effectively your skills and experiences align with those mentioned in the job description.
---
Other Reasons for Resumes
Besides securing an interview and intentionally conveying your qualifications, here are some other reasons to always have an updated resume draft:
A resume prepares you for the interview. Most employers will use your resume as a guideline when they interview you. They will ask you to explain in detail some of the statements you have made in your resume.
A resume gives you a sense of security. It's a good idea to always have an updated resume accessible because you never know when you will want to seek a better job or just a change. Also, in case you unexpectedly lose your job, you'll have your resume ready.
A resume can be used as a calling card. It's available when you want to conduct informational interviews to test potential opportunities.
A resume is required for scholarship applications. Some scholarship applications or volunteer experiences may require a resume as part of the application.
The Format
What type of resume do you want to create? There are two basic resume formats: chronological and functional. The main difference between them is the emphasis on your employment history versus the emphasis on your skills:
Chronological format highlights your employment history. This can work if you have a solid work history in a particular field and you're planning on looking for a similar position.
Functional format highlights your skills. Use this format to show what you're capable of doing, even if it's not directly related to your work history. It's the best choice if you're changing careers.
Combination format communicates your strongest qualifications while providing employers with relevant information on your employment history. Choose two or three skill areas to categorize your experiences.
Resume Sections
A resume consists of several sections, each of which delivers essential information. Your contact information, education, and relevant experience are required, but you may include other optional sections as well (keeping in mind that new graduates' resumes are often no more than two pages long). Resumes are unique to each person; what you include is ultimately up to you but should be relevant to the position for which you're applying. Another thing to keep in mind is that clearly communicating a variety of paid/unpaid practical experiences in different sections of your resume can help the hiring manager see that you've accomplished things that other applicants have not.
Here are some sections that you might consider for your resume (the order in which you list some of these sections may vary):
Contact Info
Listed at the top of your first page, it contains your preferred name (pronouns are optional), phone number, e-mail, and an optional LinkedIn or digital portfolio URL
Summary of Qualifications
(or Professional Summary)
Listed below your contact info, this entails 3-5 bullet points highlighting key skills, accomplishments, or experiences directly relevant to the job/field that you pursue; catch the hiring manager's attention here
Education
This section includes your post-secondary educational institutions and optional relevant coursework
Employment Experience
(or Relevant Experience or Work History)
This section includes relevant paid/unpaid experience that you have and what you accomplished through these experiences
Skills
(or Technical Skills or Software and Media Skills)
This section lists any relevant field-specific technical skills that you may have
Certifications
This section lists any relevant field-specific credentials that you may have earned
Volunteer Experience
This section includes volunteer work or community engagement that you've done
Other Sections
There are several other sections that you may include based on your unique experiences—market yourself!
At this point, start brainstorming relevant content for your resume. One way to do this is by using our Resume Worksheet to group your experiences onto one piece of paper. Think carefully so that you won't forget an experience that could attract the hiring manager.
The First Draft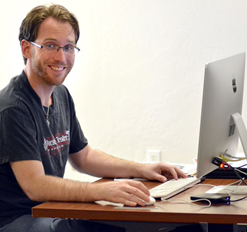 Writer's block is a common problem when writing a resume. The solution? Expect to write a draft first, not a finished resume. This way you can write freely now and edit later. Here are some tips for getting started:
Begin by assembling the basic sections of your resume. At this point, don't worry about the order or wording of each section. Just get information down.
Use whatever writing tool works best for you. For example, you may prefer to write on a yellow legal pad before starting a document on your computer.
To show employers what you're capable of, include a summary of qualifications.
Make good use of keywords, integrating information you've gathered in your research. Target the job description if possible.
Less is better for length; a recent graduate's resume is often 1-2 pages.
Resume Resources
Feel free to download these resources to help you craft your resume:
Need more resources? Contact Student and Employment Services, and we'll provide them!