Southern Oregon University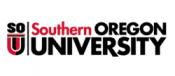 Southern Oregon University
1250 Siskiyou Boulevard
Ashland, OR 97520-5032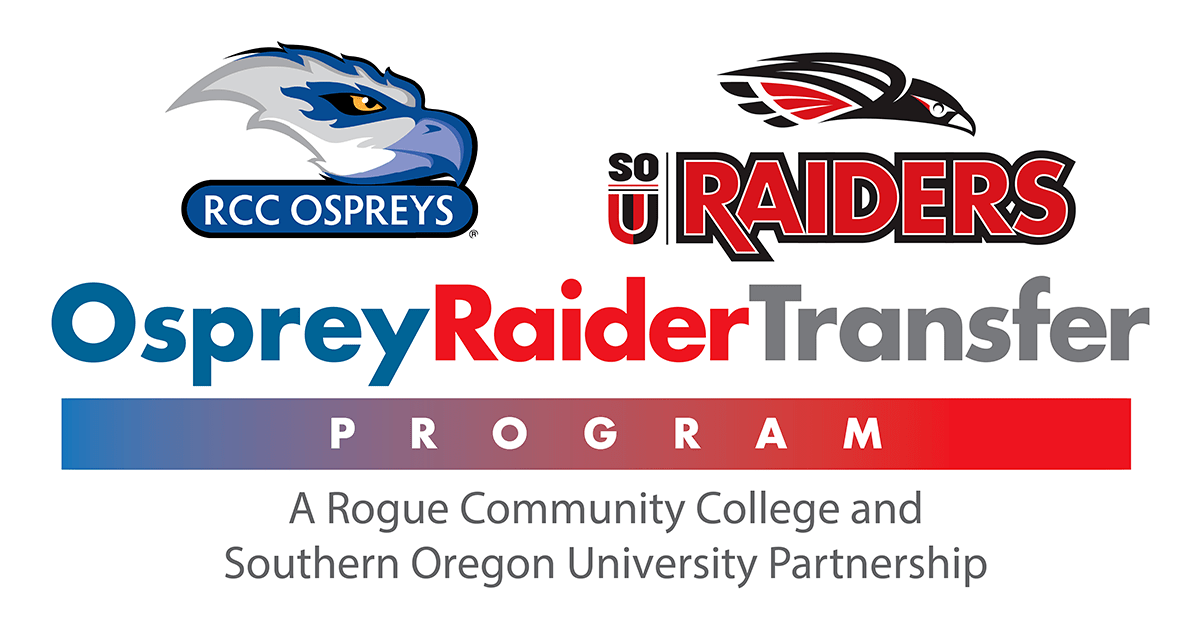 Sign up for the Osprey/Raider Transfer Program
Ria Galo - Admissions Transfer Specialist
[email protected] | 541-552-6072
SOU Transfer Advising at RCC
| Date | Campus | Building/Room # |
| --- | --- | --- |
| Wednesday, October 26, 2022 | Riverside Campus | HEC-104 |
| Wednesday, November 2, 2022 | Riverside Campus | HEC-104 |
| Wednesday, November 9, 2022 | Riverside Campus | HEC-104 |
| Wednesday, November 16, 2022 | Riverside Campus | HEC-104 |
| Wednesday, November 23, 2022 | Riverside Campus | HEC-104 |
| Wednesday, November 30, 2022 | Riverside Campus | HEC-104 |
---
Transfer Partnerships with SOU
Articulated Degree Program Maps
An articulation agreement is created when two (or more) institutions agree that the content and difficulty level of courses offered by each institution is equivalent, and that students taking the articulated course at one institution will not need to repeat it when they transfer to the other institution. This provides students the opportunity to complete lower division courses closer to home and at a lower cost without the risk of courses not being accepted in transfer.
Business Transfer to Southern Oregon University
Computer Science Transfer to Southern Oregon University
Criminal Justice Transfer to Southern Oregon University
Digital Cinema transfer to SOU
Early Childhood Development Transfer to Southern Oregon University
Elementary Education Transfer to Southern Oregon University
Emerging Media and Digital Arts Transfer to Southern Oregon University
Health and Physical Education Transfer to Southern Oregon University
Human Services Transfer to Southern Oregon University
Outdoor Adventure Leadership Transfer to Southern Oregon University
---
This tool shows how individual classes transfer from RCC to SOU.
---
Students earning a degree in areas not covered by an Associate of Science degree have the option of completing all general education coursework at RCC or enrolling at both RCC and Southern Oregon University in their academic major courses. By working with an RCC or SOU adviser, students can design a successful transfer plan. Planning ahead will save students time and money and will provide the opportunity to make a seamless transition to the university. The SOU/RCC joint enrollment program provides many advantages. Joint enrollment means RCC students have access to most SOU facilities, receive coordinated financial aid and admissions, and enjoy eligibility for SOU student or family housing as well as basic health insurance and medical treatment though the SOU Student Health Center. To contact an RCC Advisor by phone, please go to www.roguecc.edu and click on Directory or, contact the SOU Office of Admissions, 541-552- 6411, toll free at (800) 482-7672, or via email at [email protected].
Southern Oregon University also offers a Bachelor of Applied Science (BAS) degree in Management for students who have completed an Associate of Applied Science degree in a technical field and want to earn a bachelor's degree. Up to 124 quarter hours may be transferred to the BAS, and the remaining credits are completed at SOU. The BAS degree requires the completion of 180 quarter credits. If students intend to transfer to the BAS program, transfer courses should be chosen as program electives where possible. See an advisor for more information.
---
Southern Oregon University Cost of Attendance
Southern Oregon University Scholarship Webpage
[email protected]