Rogue Hero Spotlight: Colletta Young, Director, TRIO University Transfer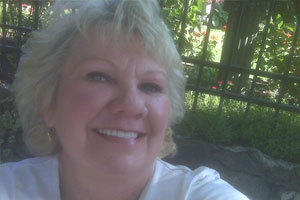 Since 2011, I have supported Rogue Heroes. As a member of the President's Circle, I am doing a little extra to encourage students on their educational journey and it gives me profound joy to help recipients make their dreams come true!
I have found: " . . . the giver is every bit as blessed as the recipient of the gift."
Be a Rogue Hero
Rogue Hero Campaign – Open to all RCC Employees
When people think of a hero, they often think of fictional characters like Superman or Wonder Woman. At RCC, we think of heroes as people who may not leap tall buildings in a single bound, but as those who make a positive impact in the lives of those around them with actions both big and small. We see examples of these heroic acts every day from RCC faculty and staff.
Rogue Community College has always had generous faculty and staff who donate funds, in addition to their work helping student succeed. The program was branded as the "Rogue Hero Campaign" in 2011. Since that time RCC employee's have donated several hundred thousand dollars for student scholarships, student emergency funds and various equipment needs.
RCC continues to shine as an outstanding community college in Oregon. The staff and faculty here have so much to be proud of and the Foundation is excited to be a part of the excellent work done at the college.
Ready to Give? Rogue Hero Pledge Form
To fill out this form electronically, please download the above PDF link (right-click and "save link as"). Once done, please print, sign and submit to Foundation.
Have Questions? Contact the RCC Foundation about the Rogue Hero Campaign. Email Our Staff.