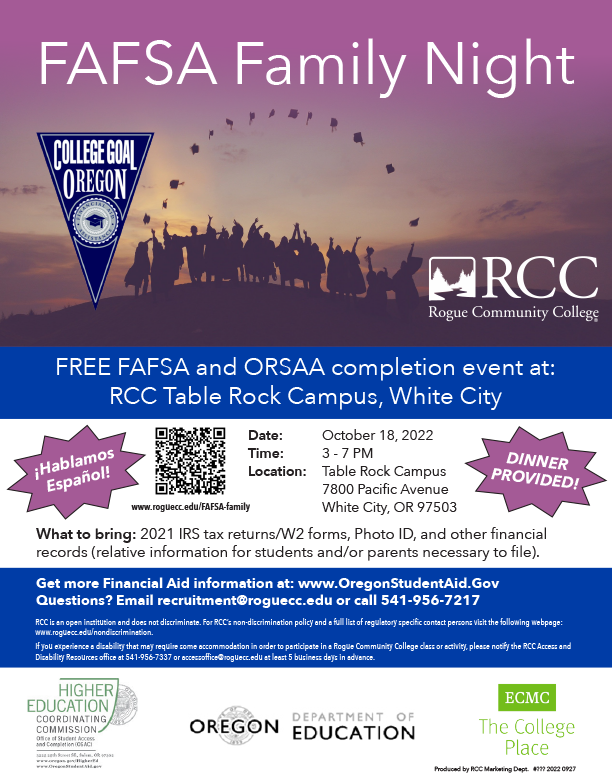 FAFSA Family Night
FREE FAFSA and ORSAA completion event at
RCC Table Rock Campus, White City
Date: October 18, 2022
Time: 3:00 - 7:00 p.m.
Location: Table Rock Campus
7800 Pacific Avenue
White City, OR 97503

What to Bring: 2021 IRS tax returns/W2 forms, Photo ID, and other financial records (relative information for students and/or parents necessary to file).
Dinner will be provided by Curbside King food truck and we have kid friendly activities like Bugs-R-Us live science exhibit and face painting!
Hablamos Español
---
Get more Financial Aid information at: www.OregonStudentAid.Gov.
If you experience a disability that may require some accommodation in order to participate in a Rogue Community College class or activity, please notify the RCC Access and Disability Resources office at 541-956-7337 or [email protected] at least 5 business days in advance.