Faculty and Staff Services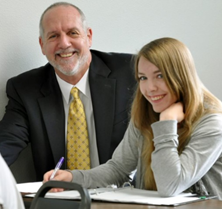 Student Employment Services (SES) is glad to collaborate with faculty and staff! You may contact us to discuss how we can help you integrate career readiness content into your classroom.
Our Services
To work with our faculty and staff, SES is proud to:
Present remote workshops and/or provide recorded lectures on relevant career topics like:

The 21st-century workforce
Creating solid resumes and cover letters
Interview skills
LinkedIn and online professionalism
Networking and relationship building
And more!

Provide you with ready-made, adaptable worksheets on numerous career topics, such as these samples below:
Assist your students with interview practice using Big Interview (we grant interested faculty members administrative access)
Collaborate on identifying and building relationships with prospective employers
Please feel free to fill out our interest form to let us know exactly how we can assist you.
On-campus Student Employment
SES is glad to answer questions about the student employee hiring process. To get key information and access relevant resources, visit our RCC Student Employment page.