Your online reputation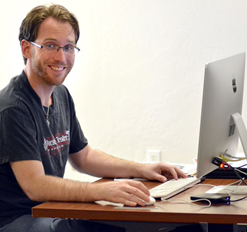 Besides striving to make a favorable first impression in person, you must also consider how you'll be perceived online. This is especially crucial when you're pursuing jobs or other career opportunities. Search for yourself on the Internet to see what content emerges, and remember to monitor your security settings for your online accounts.
A survey from CareerBuilder revealed that 70% of employers reported screening candidates' social media accounts during the hiring process. As time goes on and social media grows more popular, this statistic will likely increase. So, use this to your advantage—take the initiative to establish your own positive, professional online presence!
---
LinkedIn
LinkedIn is an excellent way to detail your professional accomplishments and career goals, especially because 95% of recruiters regularly use it. Student Employment Services can help you learn how to use LinkedIn as a strategic networking platform.
For now, check out this profile checklist.