Sara Bristol
Communications Strategist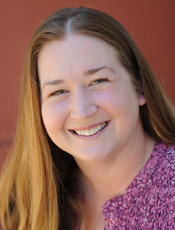 Sara is a Grants Pass native and proud Caveman who returned home to the Rogue Valley in 2013 after more than a decade exploring other parts of the Pacific NW with her husband and two kids. She's a writer, photographer and graphic artist who has worked in the media/communication field for 20 years. Sara is excited about RCC's free campus WiFi and the opportunity to help our three campus communities stay in touch through social media, the Rogue Community blog and the Rogue Connect app.
Alma Mater: Colorado College, Southern Oregon University
Start date: August 2017
Hometown: Grants Pass
Favorites:
Movies: Romantic comedies
Book: "Europe Through the Back Door"
Music: Coldplay, Beatles, Indigo Girls
Things to do: Travel and planning travel, coffee, genealogy
Random fact about me:
Je parle français.