Ryanne Mitchell
RCC Graphics Specialist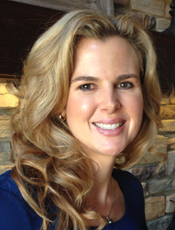 Ryanne has worked at RCC off and on since 1999. Her 2 boys were born in Grants Pass. She's been a graphic designer since graduating from college and moving to the PNW in 1996. RCC has grown and changed a lot over the years since she first started. She feels lucky to be a part of the RCC Marketing "Dream Team".
Alma Mater: Oklahoma State University (B.F.A. in Graphic Design)
Starting date: July 1999
Hometown: Elk City, OK
Favorites:
Movie: Pride and Prejudice
Book: "The Name of the Wind" by Patrick Rothfuss is still my favorite.
Music: A bit of everything.
Thing to do: Flying, travel, golf, food.
Random fact about me:
I earned my pilots license in 2020. My husband and I fly a small airplane all around the PNW in search of different adventures.