Photos
The strategy for photography & videography is to enhance the college's public image, increase public awareness of RCC's accomplishments and events, and develop consistent communications that build upon the college's reputation. Priority projects include student recruitment materials, fundraising materials, and the RCC website.
RCC publications feature a consistent photographic style. Photos are generally cropped from the waist up or tighter (neck up). A positive, confident facial expression is captured.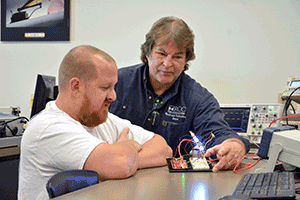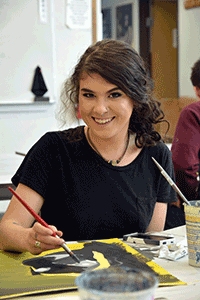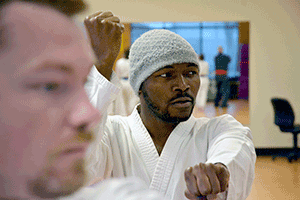 Photos feature a soft play of light and shadow to avoid images that look flat or harsh. Images capture a genuine moment of learning, accomplishment or human interaction and do not appear posed or stiff. Soft focus is used to keep the subject matter sharp and clear. Backgrounds are kept simple but vaguely recognizable to add dimension to the image.

For print publications, photos must be at least 300 dots per inch (dpi). Photos used for the web may be 72 dpi.
There is a photo gallery available with RCC Marketing approved images to use for your projects.
Guidelines/rules for images
Best practices are to use images of actual RCC facilities, students and staff.
Please obtain a completed Photo Release Form when photographing students for your project.
Click here for the Digital Photo Release form (PDF).
Follow all copyright laws. Do not just grab images from Google.

When doing an image search to support your projects, start by using the Marketing Photo Gallery that has approved images for RCC use. If you can't find an image that you see fit, you can search iStock.com for images, which Marketing will purchase the rights to, or even better, PixaBay (free!). If you still can't find an image, you can use Google image search, with the caveat of using Tools > Usage Rights > Creative Commons Licenses to ensure that we have permission to use the image.