Graphic Standards
All non-academic communications at RCC should follow Associated Press style. The Associated Press offers its stylebook in print and online for guidelines on use of the English language. When AP has no entry for a word, default to Webster's dictionary.
RCC also has its own editorial standards for a handful of areas in which we differ from AP guidelines (capitalization of academic departments, as an example), as well as words and phrases specific to our institution. See the RCC Terminology page for more information.
---
RCC Ospreys
Rogue Community College has an athletics program and is competing in men's and women's soccer, and women's volleyball. RCC is the "Ospreys" (not Osprey).
The Marketing Department developed an Ospreys logo created by John Moore, a RCC design student, for the Athletic Department.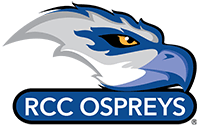 While it may be very tempting to use the RCC Ospreys logo in your correspondence and departmental materials, the logo is limited for use by only the Athletic Department and Student Life programs.
Any use of the athletics logo — even for athletics or student life — must be approved by Marketing. The traditional RCC logo is still the choice for all RCC letterheads, flyers, business cards, posters, brochures, and other departmental uses.
However, you may use the "Go Ospreys" fan image as an email signature image or other personal use. A version of the fan image is available through the Marketing Sharepoint site.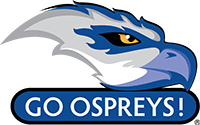 ---
Ossie Osprey
RCC has developed a character, Ossie Osprey, to represent the Ospreys mascot. Representations of Ossie, whether in photographs or illustration, are permitted for student-facing, light-hearted engagements only. Any edits or adjustments to the character are not permitted unless supplied by and developed in consultation with RCC Marketing.
Any depictions of the Ossie character are not official logos of RCC and are not permitted to be used as such. For branding, marketing, and communications the official RCC logos are the only permitted logos.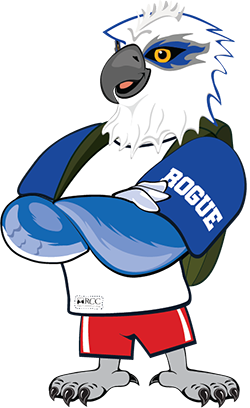 ---
Additional logos
Other logos and symbols are sometimes used to represent a particular organization or program at RCC. Some approved logos currently in use are shown (TRIO, Diversity Programming Board, RCC Foundation, Student Employment).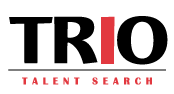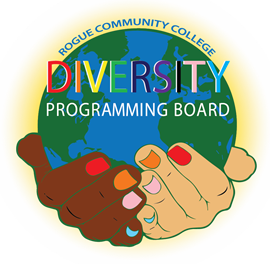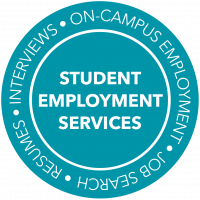 However, a plethora of logos that compete with the RCC brand or logotype is discouraged. RCC logos with department names are available upon request.
For reproduction rights or for specific details regarding these additional logos, contact Marketing.