Change the future of health care. Teach.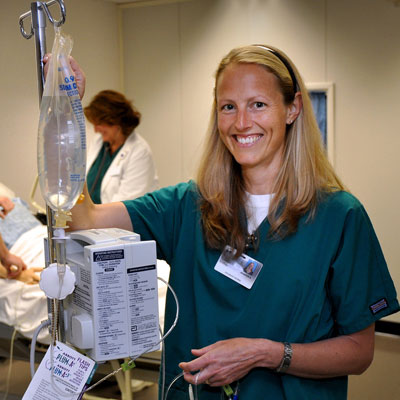 Rogue Community College provides quality learning opportunities for students to achieve their goals and supports the vitality of our communities. We are a comprehensive three campus public community college serving two counties in beautiful Southern Oregon.
We offer two-year transfer and technical degrees, career and technical training programs; a variety  of workforce and short term training, academic skills, and community education classes; plus services to the business community with an annual enrollment of 5717.34 FTE.
Rogue Community College is building an all-new 31,750-square-foot health professions training center for you to teach in ideal surroundings with the best technology. The Rogue Valley has one of the highest ranked health systems in the country to utilize for your students' clinical experiences. And you will live in affordable Southern Oregon where there is a bounty of beautiful outdoor living and world class wine country and performing arts.
Are you ready for the next adventure on your path? APPLY TODAY!
---
The Associate Degree in Nursing (ADN) is a three-year Registered Nurse program graduating its 30th class in 2019.
It has an over 98 percent job placement rate.
The fully approved program has excellent faculty with access to quality simulation labs.
RCC will break ground on a state-of-the-art 31,750-square-foot health professions training center in spring 2019.
Students do rotations in the local health system at clinics and two hospital systems, Asante and Providence. Asante is ranked as one of the 15 top health systems in the country.
Approximately 65 students are enrolled in the ADN program each year, but there are on average over 250 RCC students who have nursing as their career goal.
RCC also has a Practical Nursing program, a one year-certificate that meets the education requirements to become a licensed practical nurse (LPN).
---
Southern Oregon Facts
RCC District consists of Jackson and Josephine counties:
Median home price: $224,000
Population: 294,000
People age 20-45 years old: 25%
Average family income: $59,000
Fastest growing industry: health care (18%)
People with health insurance: 89%
Student Testimonial
Peter Paul Montague, CCU RN
I attended the RCC School of Nursing from 2005-2007, at the age of 38. I was immediately engaged by the course material and the enthusiasm of the instructors, and instantly knew I had made the right decision in choosing RCC to pursue Nursing as a second career. I have spent the last 11 years as a bedside RN in the Cardiac Intensive Care Unit at Rogue Regional Medical Center. RCC's School of Nursing was both demanding and rewarding, and gave me the skills and confidence needed to excel in a difficult and stressful environment.

Job Openings
Nursing Clinical Instructor - adjunct faculty
Nursing & Practical Nursing Instructor - Program Director. Position starting July 1.