Cancellation of BI234 Microbiology Spring 2020.
Prenursing and Phase II qualified applications, we are aware that the sudden transition from on-campus sciences courses has resulted in the cancellation of BI234 Microbiology spring term. Please note, it is our understanding that once spring term is up and running smoothly, departments will be working on their summer course schedules and that the Science Department hopes to offer a BI234 Microbiology course this summer. At this time we do not know whether it will be on campus or delivered via distance education. Either option, whether at RCC or elsewhere, will be accepted for spring and summer 2020 terms.
We thank you for your consideration and patience while the college has worked very hard to place courses online to continue to serve your needs. Best of luck to you during spring term and be sure to utilize resources available to you through RCC at the link "Services to Support Students" on the RCC home page.
---
Nursing demands a high level of integrity, ethical behavior, and emotional stability. Registered nurses monitor their patients' conditions, administer medications and treatments prescribed by a physician or nurse practitioner, and work with the physician and other members of the health care team. Nurses also direct and supervise nursing support personnel. In large hospitals, nurses typically work on medical or post-surgical units, or in a certain area such as surgery or intensive care. They may also work with special groups of patients including children, the elderly, or persons with disabilities.
The RCC Nursing programs are approved by the Oregon State Board of Nursing (17938 SW Upper Boones Ferry Rd., Portland, OR, 971-673-0685, www.oregon.gov/OSBN).
The Nursing Program application deadline is February 15 every year. A link to the selection points can be found at https://go.roguecc.edu/department/nursing/adn-program as can the application.
Associate of Applied Science Degree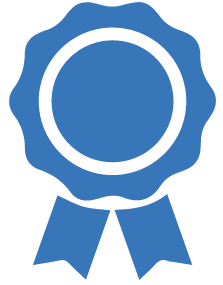 | | | | |
| --- | --- | --- | --- |
| | RN | LPN > RN | PN |
| Prerequisite/Preparatory Credit Requirements | 45 (30 min to qualify to apply); ≥C grades and ≥3.0 GPA, A&P within 7 years) |  Complete all Nursing Program prerequisites (minimum 45 cr, ≥C grades and ≥3.0 GPA, A&P within 7 years). Must have minimum of 500 hours work experience in the State of Oregon. | 16-24 ( ≥C grades and ≥2.0 GPA, A&P within 7 years) |
| Application Deadline | November 1 - February 15 | October 15 | September 8 |
| Program Dates | Fall (year 1) to June (year 2) | Winter (8cr) & Spring (8cr) 1st year; Fall Sept) to Spring (June) 2nd year | Winter (Jan) to Summer (Sept) |
| Certificate or Degree | AAS Degree | AAS Degree | Certificate |