Practical/Nursing Information Sessions
Spring Term: Wednesdays from 11:30 a.m. to 1:00 p.m.
Join Zoom Meeting
Meeting ID: 989 6941 5357
Passcode: 063858
For more information, please contact Melissa Weast.
---
Nursing demands a high level of integrity, ethical behavior, and emotional stability. Registered nurses monitor their patients' conditions, administer medications and treatments prescribed by a physician or nurse practitioner, and work with the physician and other members of the health care team. Nurses also direct and supervise nursing support personnel. In large hospitals, nurses typically work on medical or post-surgical units, or in a certain area such as surgery or intensive care. They may also work with special groups of patients including children, the elderly, or persons with disabilities.
The RCC Nursing programs are approved by the Oregon State Board of Nursing (17938 SW Upper Boones Ferry Rd., Portland, OR, 971-673-0685, www.oregon.gov/OSBN).
The Nursing Program application deadline is February 15 every year. A link to the selection points can be found at https://go.roguecc.edu/department/nursing/adn-program as can the application.
---
---
Associate of Applied Science Degrees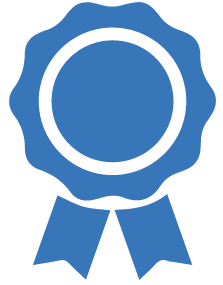 | | RN | LPN > RN | PN |
| --- | --- | --- | --- |
| Prerequisite/Preparatory Credit Requirements | 49 (30 min to qualify to apply); ≥C grades and ≥3.0 GPA, A&P within 7 years) | complete all Nursing Program prerequisites (minimum 49 cr, ≥C grades and ≥3.0 GPA, A&P within 7 years) | 16-24 (≥C grades and ≥2.0 GPA, A&P within 7 years) |
| Application Deadline | Nov 1 - Feb 15 | October 15 | September 8 |
| Program Dates | Fall (year 1) to June (year 2) | Winter (9cr) & Spring (12cr) 1st year; Fall Sept) to Spring (June) 2nd year | Winter (Jan) to Sm (Sept) |
| Certificate or Degree | AAS Degree | AAS Degree | Certificate |
Health Professions Center Tour
---