The Firefighter I Academy (FRP251 & FRP251L) is limited-entry: You do not register for this the same way you register for other classes at RCC. In order to be enrolled in the academy course, the process described in the Getting Started Check List must completed first.
Twenty-four positions are available each academy. Selection is based upon a competitive entry process. The academy is an intense 11-week long program designed to provide the student with the necessary knowledge, skills, and abilities to function as an integral member of a firefighting team under direct and general supervision in hazardous conditions.
This course meets on Monday's and Wednesday's from 0800-1730. The class is located at the Jackson County Fire District 3 Training grounds (8383 Agate Rd, White City). This course is based on NFPA 1001, Standard for Firefighter Professional Qualifications.
Our program utilizes a diverse group of instructors who are employed with various local fire departments allowing us to bring the most up to date training to the student.
To learn more about the Firefighter I Academy application and important dates visit the Firefighter I Academy Details page.
Testimonials
"The RCC Firefighter I Academy is an excellent  segue and an even better way to become prepared for a full-time firefighter position. Through my experience in the Academy, I was taught by local professionals in the trade, all helping me reach my potential. Going in with zero fire experience, I came out of the Academy feeling ready and prepared to take the next steps in my career. The foundation and fundamentals that are taught are crucial for all firefighters. The RCC Firefighter I Academy helps cement those aspects for your future career."
Bracken S.
Grants Pass Fire & Rescue
Class of 2015
"I really think that the RCC Fire Academy did a fantastic job of preparing me for my job with the Seattle Fire Department. While a big department like Seattle is willing to teach you everything you need to know, having the hands-on experience moving hose, spinning hydrants and manipulating tools took a huge level of stress off my shoulders since I wasn't learning it all for the first time. The Academy does a great job of preparing graduates for the first steps of working with almost any department and leaves the polishing for the graduate to accomplish in their final position."
Tyler S.
Seattle, Washington
Class of 2016
"RCC's Firefighter I Academy was my first exposure to the fire service. It was an excellent opportunity for me to learn the fundamental skills of being a firefighter. I was physically and mentally challenged throughout the 11 weeks. One unique part of RCC's academy is that the instructors are firefighters from across the Rogue Valley. This give students the opportunity to network with potential employers. I would not be in the position I'm in without the RCC Academy."
Andrew M.
Twin Falls, Idaho
Class of 2017
"RCC Fire Academy is filled with local instructors who have a true passion for the job and knowledge they are willing to share. The learning I did in RCC Fire Academy allowed me to have a solid foundation of fundamental fire skills. When I started the academy at my career department the skills I gained in RCC Fire Academy proved invaluable."
Kyle B.
Spokane Fire Department
Class of 2015

Jeremy Petronella
Fire Science
Faculty / Coordinator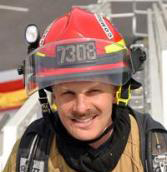 Michael Fazio
Fire Science
Faculty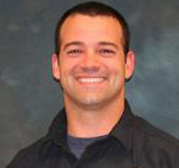 Mike Longo
Firefighter I Academy
Coordinator