Firefighter I Academy
The Firefighter I Academy (FRP251 & FRP251L) is limited-entry: You do not register for this the same way you register for other classes at RCC. In order to be enrolled in the academy course, the process described in the Getting Started Check List must completed first.
Twenty-four positions are available each academy. Selection is based upon a competitive entry process. The academy is an intense 11-week long program designed to provide the student with the necessary knowledge, skills, and abilities to function as an integral member of a firefighting team under direct and general supervision in hazardous conditions.
This course meets on Monday's and Wednesday's from 0800-1730. The class is located at the Jackson County Fire District 3 Training grounds (8383 Agate Rd, White City). This course is based on NFPA 1001, Standard for Firefighter Professional Qualifications.
Our program utilizes a diverse group of instructors who are employed with various local fire departments allowing us to bring the most up to date training to the student.
APPLICATIONS OPEN

May 10, 2021 (All Academies)

APPLICATIONS CLOSE

January 1, 2022 - Spring Academy
May 1, 2022 - Fall Academy

VOLUNTARY PHYSICAL AGILITY PRACTICE

January 8, 2022 - Spring Academy
May 7, 2022 - Fall Academy

MANDATORY
PHYSICAL AGILITY

January 15, 2022 - Spring Academy
May 14, 2022 - Fall Academy

ORAL INTERVIEWS

January 21 & 22, 2022 - Spring Academy
May 20 & 21, 2022 - Fall Academy

BACKGROUNDS &
MEDICAL RESULTS DUE

March 5, 2022 - Spring Academy
August 27, 2022 - Fall Academy

TURNOUT FITTING &
REGISTRATION

March 17 & 18, 2022 - Spring Academy
September 1 & 2, 2022 - Fall Academy

ORIENTATION

March 18, 2022 - Spring Academy
September 2, 2022 - Fall Academy

CLASS BEGINS

April 4, 2022 - Spring Academy
September TBD, 2022 - Fall Academy
---
Minimum Requirements
Age: Applicant must be 18 years old by the end of the second month of term.
High School Graduate or GED, verified through transcripts.
You must first be admitted as an RCC student. See the Firefighter Academy Checklist for more information.

Students must have completed RD90, or be eligible for RD115
Students must have competed WR90/WR91, or be eligible for WR115 or higher
Students must be eligible for MTH20 or higher

Physical Agility: Physical training is an important component of the Academy. Applicants must pass the Physical Agility Test (PAT). Details can be found HERE. You can also watch the informational video.
Drug Screen/ Background check: If selected, applicant will be required to complete and pass a 10-panel drug screen and a comprehensive criminal background investigation. Persons with a criminal record of crimes against people, violent crimes or multiple convictions may be disqualified. If you have concerns about this, contact the Fire Academy Coordinator.
---
What to Expect
Selection process will begin one week after the application deadline.
Notifications: Successful candidates will receive an email to participate in the testing phase. (Make sure your email on file with RCC is correct; check junk/spam file as well.)
Testing Phase: Physical agility test, and interview.
Academy/Student FF Paperwork: Candidates who successfully complete the Testing Phase will be given directions to complete the following:
Registration (only for those enrolling into the RCC Academy)
Background Check
Medical Examination
Drug Screen
Respiratory Fit Test (to wear Self Contained Breathing Apparatus)
Turnout Fitting: We will schedule a time to fit you with helmet, coat, pants, boots, and mask. At the time of your fitting, you will be required to submit proof that you have passed the fit test—and have paid your equipment usage fee.
Academy Orientation
Academy Begins: Students will show up to class having met the grooming and uniform standards.

ATTENDANCE IS MANDATORY TO ALL FITTINGS, ORIENTATIONS, AND TESTINGS.
ALL STUDENTS WILL PAY FEES BY THE REQUIRED DATES OR WILL BE DISMISSED
---
Estimated Costs
| | | |
| --- | --- | --- |
| Tuition | Current tuition information | $832.00 |
| Gear Rental Charge | Helmet, Jacket, Pants, Boots & SCBA | $250.00 |
| Textbook | IFSTA Firefighter Essentials | $100.75 |
| Nomex Hood | NFPA-Compliant Structural Hood | $21.85 |
| Water jug | Blue Coleman 1-gallon | $17.55 |
| Gloves | NFPA Structural Fire Gloves | $85.20 |
| Safety Glasses | Anti-fog recommended | $5.00 |
| T-shirt | RCC Fire Science Blue T-Shirt (3 @ $13.85) | $41.55 |
| Shorts | RCC Fire Science Blue Shorts (3 @ $17.85) | $53.55 |
| Sweatshirt | RCC Fire Science Blue Sweatshirts ($29.85) | $29.85 |
| Drug Screen/ Background | Details provided on acceptance | $76.00 |
| Respiratory Mask Fit Test | Required for issue of SCBA Face Mask | $73.00 |
| Rental Gear Cleaning | Students required to launder twice ($24 each @ Weldon's) | $48.00 |
| Medical Exam | Fee depends on Provider and Insurance | $90.00 |
| | Total Estimated Costs | $ 1,652.30 |

Jeremy Petronella
Fire Science
Faculty / Coordinator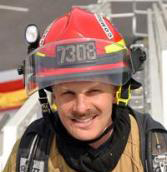 Michael Fazio
Fire Science
Faculty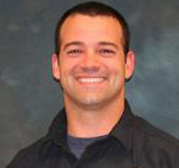 Mike Longo
Firefighter I Academy
Coordinator
Testimonials
"The RCC Firefighter I Academy is an excellent  segue and an even better way to become prepared for a full-time firefighter position. Through my experience in the Academy, I was taught by local professionals in the trade, all helping me reach my potential. Going in with zero fire experience, I came out of the Academy feeling ready and prepared to take the next steps in my career. The foundation and fundamentals that are taught are crucial for all firefighters. The RCC Firefighter I Academy helps cement those aspects for your future career."
Bracken S.
Grants Pass Fire & Rescue
Class of 2015
"I really think that the RCC Fire Academy did a fantastic job of preparing me for my job with the Seattle Fire Department. While a big department like Seattle is willing to teach you everything you need to know, having the hands-on experience moving hose, spinning hydrants and manipulating tools took a huge level of stress off my shoulders since I wasn't learning it all for the first time. The Academy does a great job of preparing graduates for the first steps of working with almost any department and leaves the polishing for the graduate to accomplish in their final position."
Tyler S.
Seattle, Washington
Class of 2016
"RCC's Firefighter I Academy was my first exposure to the fire service. It was an excellent opportunity for me to learn the fundamental skills of being a firefighter. I was physically and mentally challenged throughout the 11 weeks. One unique part of RCC's academy is that the instructors are firefighters from across the Rogue Valley. This give students the opportunity to network with potential employers. I would not be in the position I'm in without the RCC Academy."
Andrew M.
Twin Falls, Idaho
Class of 2017
"RCC Fire Academy is filled with local instructors who have a true passion for the job and knowledge they are willing to share. The learning I did in RCC Fire Academy allowed me to have a solid foundation of fundamental fire skills. When I started the academy at my career department the skills I gained in RCC Fire Academy proved invaluable."
Kyle B.
Spokane Fire Department
Class of 2015