Visual Arts
RCC's art program offers experience for the student pursuing transfer to a four-year institution, art careers and/or personal enrichment. Instruction in art techniques and processes will engage you in creative thinking, self-expression and critical evaluation. In addition, the Art Department collaborates with other RCC departments and community resources to provide expanded educational opportunities.
Associate of Arts/Transfer Degree

Associate of General Studies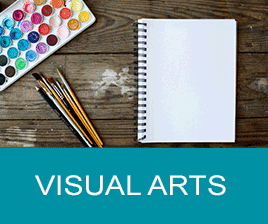 Visual Arts Links
---
Program Maps
---
Want to learn more?
For questions about these programs please call to schedule an appointment with an advisor.
Bea 541-956-7127
---
Program Advisor

---