Faculty Senate Library
Building A Faculty Senate Library
Open up your brain and share with your colleagues!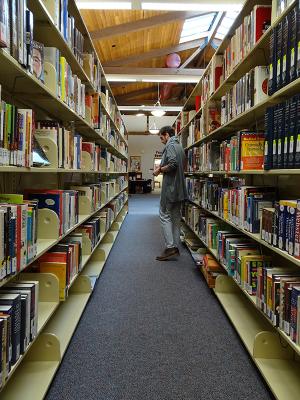 We'd like to start a Faculty Senate Library and perhaps not a physical Library, though if we find the space to do that…awesome!
We'd like to start a collection of OUR favorite titles: books, articles, documentaries, movies, and more. If you have something that you think would benefit the rest of the group, let's share! Why are we keeping it to ourselves?
Too often I have found myself reading something or finishing an activity that I found online that really worked in class and I looked around for someone to share it with and… no one was there.
I'm positive our Library Staff can help us out with sharing materials and we can post information, links, titles, etc online (I know how to make this happen now!) and we can create a most excellent resource base for all our faculty. What do you say, friends? - Marina Whitchurch
Strategies for Teaching and Learning