Transgender Awareness - November 2021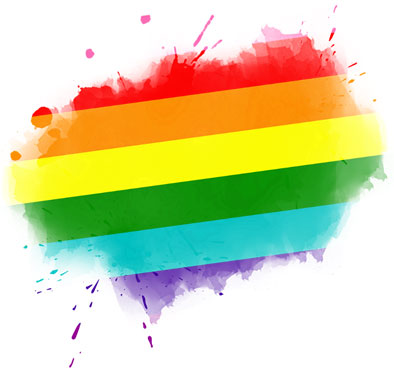 The week before Transgender Day of Remembrance, an annual observance on November 20 that honors the memory of the transgender people whose lives were lost in acts of anti-transgender violence, people and organizations around the country participate in Transgender Awareness Week to help raise the visibility of transgender people and address issues members of the community face.
Sexual orientation and gender expression are parts of our identity. Although many of us have seen different acronyms for sexual and gender minority communities such as LGBTQ, LGBTQIA, LGBTQ+, not everyone is familiar with the terms. This glossary of gender identity terms includes some of the common terms and descriptions that may be unfamiliar to some. Trans Student Educational Resources (TSER) provides more terminology and definitions.
The Trevor Project is a nonprofit organization that provides crisis intervention services to Lesbian, gay, bisexual, transgender, queer and questioning (LGBTQ+) youth. They created this Coming Out Handbook that describes gender identity, gender expression, sexual attraction, romantic attraction and emotional attraction in a more open, fluid way. It also has information on helpful self-care strategies and examples on ways to get various support. They also published a Guide to Being an Ally which includes the difference between sex and gender, basics of gender — identity, expression, and perception, forms of address that show respect (names, pronouns, honorifics), helpful tips to increase understanding.
---
Counseling services are available for any registered RCC student at no cost.
To schedule an appointment, please email [email protected] or call 541-956-7443. We generally can respond to you within the same business day. Please note that the Counseling Department is open Monday through Friday 8 a.m. to 5 p.m. when the College is open (see the Academic Calendar for RCC closures).
Mental Health and Psychiatric Crisis
If you are in an immediate crisis or emergency (suicidal, homicidal, hallucinating),
please call 911 or one of the 24-hour crisis hotlines:

TrevorLifeline: 1-866-488-7386
Jackson County Crisis Services: 541-774-8201
Josephine County Crisis Services: 541-474-5360
National Suicide Prevention Lifeline: 1-800-273-TALK (8255)
Crisis Text line: Text HELLO to 741741
Resources
Content Sources: GLAAD, NPR, The Trevor Project, Trans Student Educational Resources