2022-2023 Applied Technology Pathway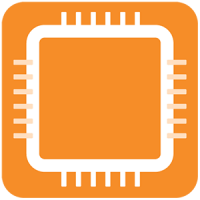 Industrial Welding Technology: Aluminum Boat Welder
Certificate of Completion
About the Program
Aluminum boat building is a staple industry in the Northwest and especially in the Rogue Valley. This three-term certificate will allow students to develop an understanding of basic boat building procedures and welding requirements. From basic vocabulary up to fabrication of scale and full-sized boats, students will learn side by side with industry professionals how to assemble aluminum watercraft commonly seen on the lakes, rivers and ocean bays in our region.
Program Learning Outcomes
The curriculum in RCC courses is derived from a set of identified learning outcomes that are relevant to the discipline. Program learning outcomes for the Industrial Welding Technology Aluminum Boat Welder Certificate of Completion are:
Demonstrate a commitment to a culture of safety.
Interpret and create mechanical blueprints to industry standards.
Layout and fabricate industry-quality fabrication projects.
Produce industry-quality welds using GTAW and GMAW aluminum plate.

Entry Requirements
Students are required to complete the Placement Process to determine skill level and readiness in math, reading, and writing. As part of their training program, students must begin with the courses within their skill level as determined through the Placement Process.
Advanced Standing
Coursework from accredited colleges and universities will be accepted in accordance with college policies. In order to ensure that coursework is current, program courses over three years old must be reviewed and approved by the appropriate department chair before being accepted toward core requirements. College Now credit will be accepted in accordance with current agreement. Verified industry experience may be substituted for some coursework in accordance with college policy and the department chair's approval.
Credits earned in the successful completion of Career Pathway Certificates can be applied to other certificates and degrees in the Career Pathway. For more information, speak to a program advisor.
Graduation Requirements
Students must complete all courses in this program with a grade of "C" or better to receive their certificates. Certain required courses are graded on a pass/no pass basis only. A grade of "P" for these courses indicates a student earned the equivalent of a "C" or better grade.
This guide lays out an optimal path to graduate. Where zero credits are listed in the prerequisites, students may place into a higher-level(s) based on designated placement score(s). Note, some prerequisites may be required for graduation. Please consult an advisor with any program completion questions.
| | |
| --- | --- |
| TOTAL PROGRAM CREDITS: | 55-60 |
Program Prerequisites

Course No.
Course Title
Alternate Course(s)
Comments

RD90

College Reading

WR91

or designated placement score, WR91 fulfills RD90/WR90

WR90

Fundamentals of Composition

WR91

or designated placement score, WR91 fulfills RD90/WR90

MTH20

Pre-algebra

or designated placement score

Prerequisites - credits vary based on Placement Score(s):
0-12

Term 1

Check in with Advisor

BT101

Human Relations in Organizations

PSY101

BT113

Business English I

WR115

or higher-level composition course

CIS120

Concepts in Computing I

WLD111

Technology of Industrial Welding I

Term Credits:
15

Term 2

MEC102

Mechanical Fabrication

MEC114

Safety for Industry

WLD123

Aluminum Boat Building I

Term Credits:
12

Term 3

MTH63

Applied Algebra I

MTH60

or higher-level math course

WLD104

Blueprint Reading: Mechanical

WLD121

Fabrication and Repair Practices I

WLD124

Aluminum Boat Building II

Term Credits:

18

Term 4

Check in with Advisor

WLD125

Aluminum Boat Building III

WLD280

Cooperative Work Experience/Welding

WLD280: 2-3 credits or
WLD250F: 2-6 credits

WLD250F

Selected Topics: Welding Capstone Project


or approved program elective (credits vary)

Term Credits:
11
Approved Program Electives
(3 credits required)
| Course # | Course Description | Credits |
| --- | --- | --- |
| BA109 | Ready, Set, Work: Techniques for Landing a Job | 2 |
| MEC103 | Industrial Safety | 1 |
| MEC116 | Quality Practices and Measurement | 3 |
| MET121 | Computer Aided Drafting I: Mechanical (SolidWorks) | 3 |
| MET122 | Computer Aided Drafting II: Mechanical (SolidWorks) | 3 |
| MET123 | Computer Aided Drafting III: Mechanical (SolidWorks) | 3 |
| MET160 | Materials and Metallurgy | 3 |
| MET165 | Materials Engineering and Metallurgy | 3 |
| WLD250A | Selected Topics in Welding: FCAW | 2-3 |
| WLD250B | Selected Topics in Welding: GTAW | 2-3 |
| WLD250C | Selected Topics in Welding: SMAW | 2 |
| WLD250D | Selected Topics in Welding: GMAW | 2-3 |
| WLD250F | Selected Topics in Welding: Capstone Project | 2-3 |
For more information, contact the Industrial Welding Department.

Industrial Welding faculty and staff can also be reached by:
Phone: 541-956-7500
Email: [email protected]
Web address: www.roguecc.edu/welding
TTY: Oregon Telecom Relay Service, 711